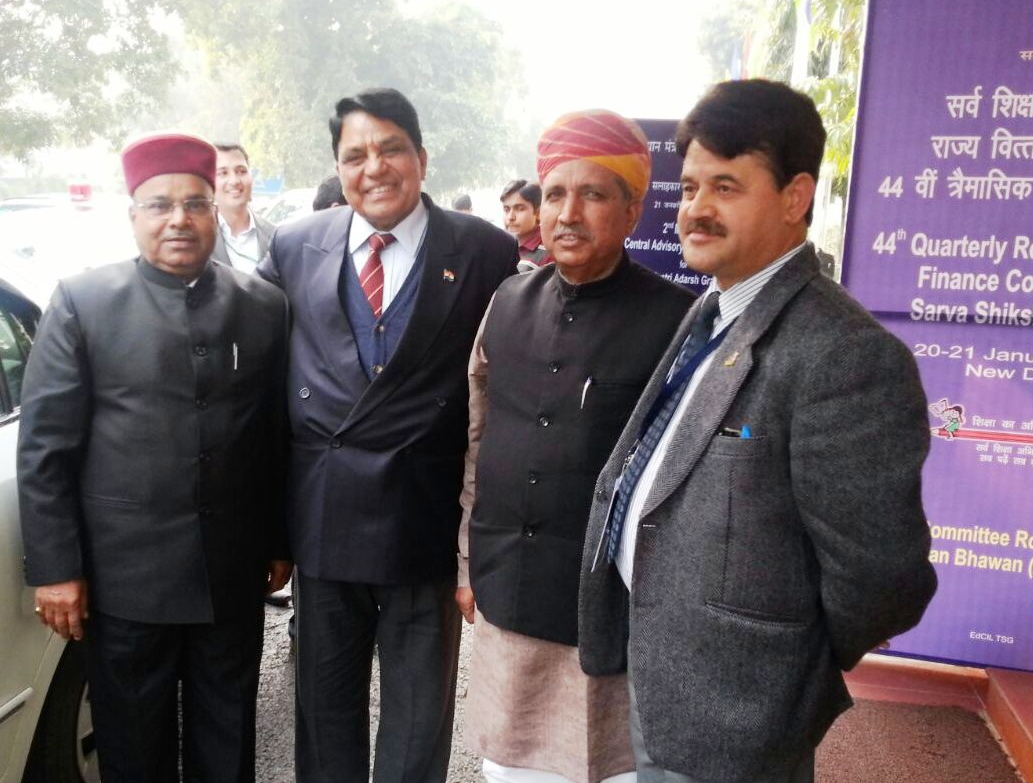 New Delhi: In a meeting of Central Advisory Committee of Pradhanmantri Adarsh Gram Yojna (PAGY) at New Delhi today, Social Justice and Empowerment Minister Col. (Dr.) Dhani Ram Shandil informed that two villages of every assembly constituency would be developed as model village under Pradhanmantri Adarsh Gram Yojna every year.
Dr. Shandil said that PAGY was important for hilly State like Himachal Pradesh where 25.19 percent of the total population was Scheduled Castes. He said that the scheme has been started in Sirmaur and Solan districts on pilot basis on March, 2011 under which 100 villages of Solan district and 125 villages of Sirmaur district had been selected for providing basic facilities.
He said that Central Government had provided Rs. 45.225 crore for developing 225 villages in the State. He said that 25 percent developmental works of these selected villages had been completed and remaining work would be completed by 2016.