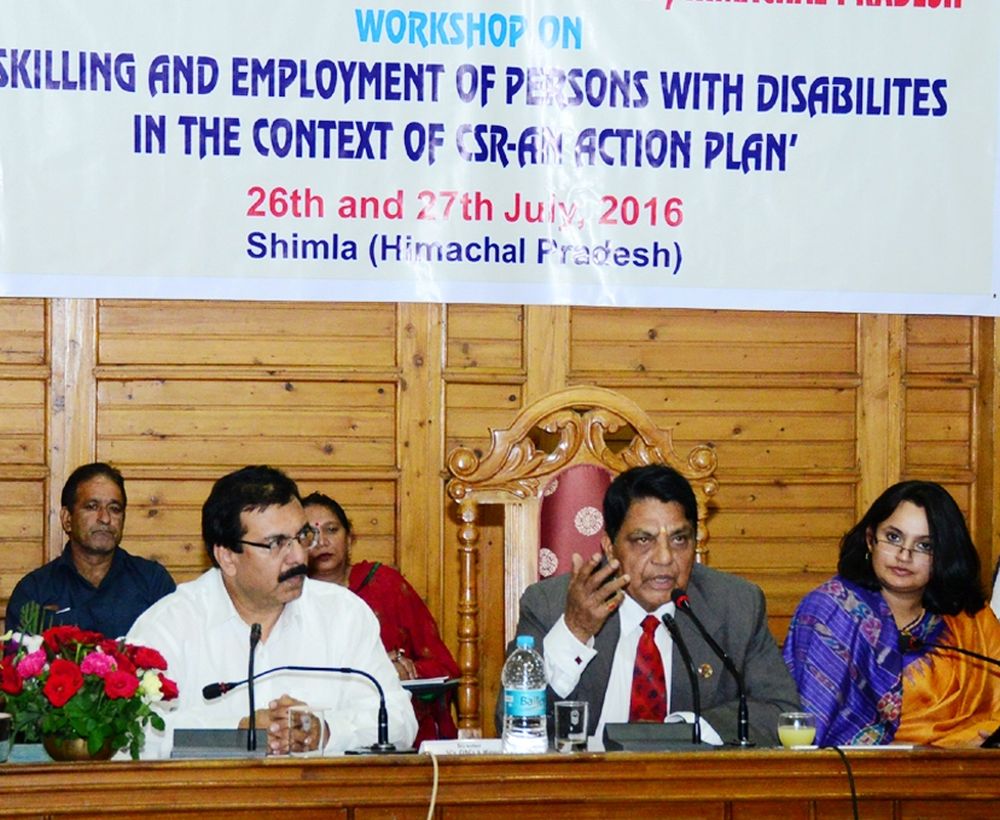 The State is soon going to introduce a comprehensive scheme for the disabled which will include provisions for survey, research, awareness generation, education, vocational and skill training for employment, loan and subsidy for self-employment, marriage grant, incentives to best performing individual persons with disabilities (PwDs) and best employer.
Social Justice and Empowerment Minister Dr. (Col.) Dhani Ram Shandil, while speaking at a two days' workshop on 'Skilling and Employment Persons with Disabilities' in the context of CSR organised by the Department of Social Justice and Empowerment today, said the department has identified 750 children upto five years of age, who after their medical assessment were being provided aids and appliances. He said
"A provision of disability relief allowance to 44,378 disabled persons with disability has been made as a social security measure along with issuance of Disability Identity Cards to more than 79000 such persons"
Dr. Shandil said the State Government had made provision of scholarship to all disabled students in all Government institutions and disability relief allowance was being given to persons having disabilities of 70 percent and above.
The Minister said that with a view to provide skill training to disabled, the Government had established a special ITI at Sundernagar and at least 3% seats had been reserved for them in all other ITIs of the State.
Secretary, Social Justice and Empowerment Anuradha Thakur said the department was in the process of making an action plan for the medical assessment of all identified disabled during this year by organizing special camps.
Director, Social Justice and Empowerment Sandeep Bhatnagar, representatives of Public Sector Undertakings and Private Sector Enterprises and officers of various departments attended the meeting.