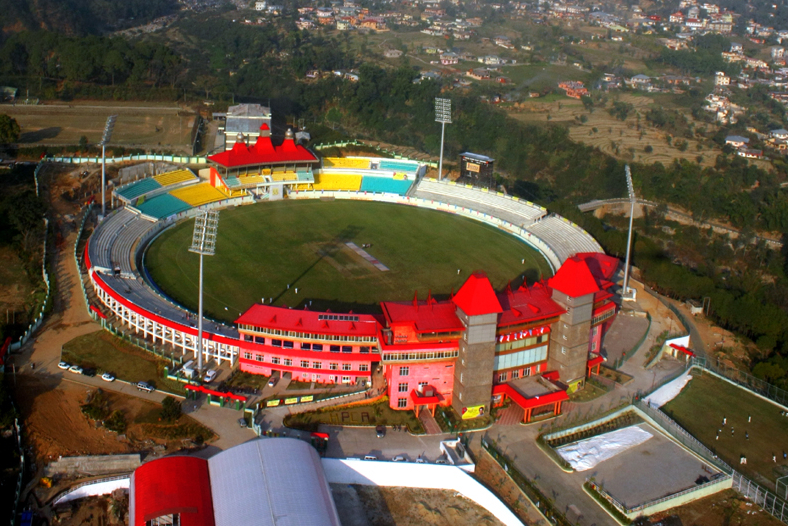 The tussle between the State Government and the Himachal Pradesh Cricket Association (HPCA) over the delay for the requisite permission for the proposed One Day International match between India and West Indies scheduled to be held on October 17 seems continue as both sides blaming each other for the delay in obtaining the permission from local administration and police.
BJP Hamirpur MP and HPCA president Anurag Thakur informed mediaperson that association has sought security cover and administrative support from the district police and civil authorities for the ODI match, but haven't received any response yet.
Thakur said that the HPCA has to report about the preparatory steps taken for the ODI match within a week and local authority's lackluster attitude proving hindrance for the preparation. He accused the state government for delay.
Urban Development Minister Sudhir Sharma vehemently denied the allegations and assured to extend all possible help to HPCA for organizing the proposed ODI Cricket Match.
He informed that the District Administration Kangra has been directed to hold a meeting in this regard.
Sharma said that the State Government under the able leadership of Virbhadra Singh was full committed for the promotion of sports in the State.
He condemns the allegations of HPCA president and accused him for unnecessarily politicizing the entire issue. He said that Chief Minister Virbhadra Singh had already made it clear that the State Government would extend all help for organizing the ODI, but the HPCA President was continuing issuing baseless political statements on the matter.
Sudhir Sharma asked the HPCA to approach the Government in a decent manner for whatever assistance they needed to organize the cricket matches in the State rather than accusing it of not responding to their requests.