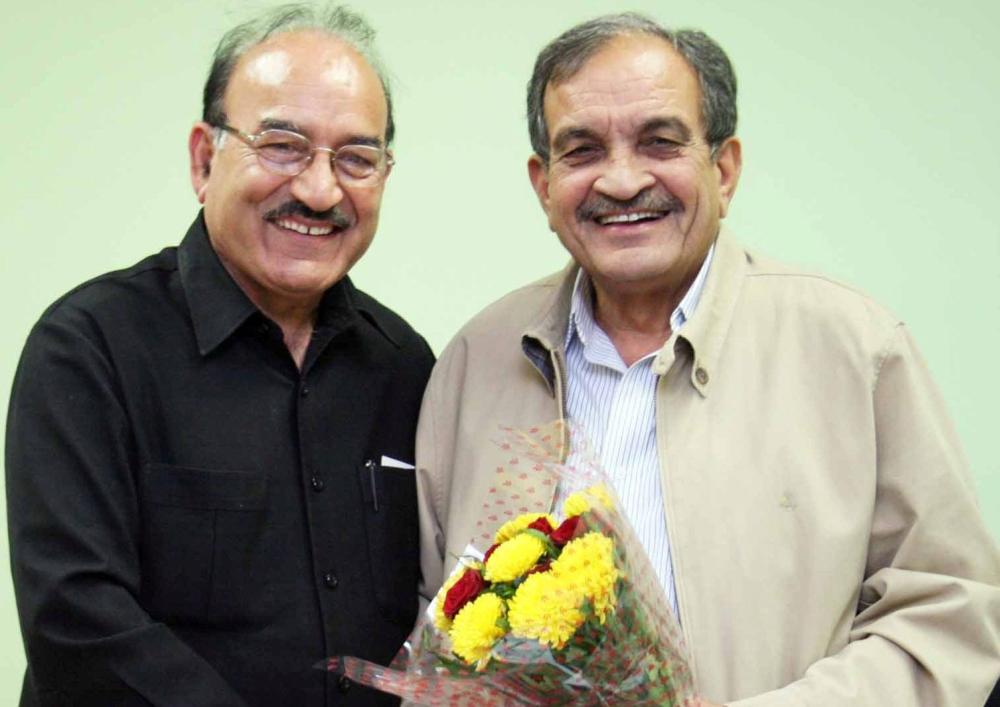 Health and Family Welfare Minister Kaul Singh Thakur called on Union Minister for Rural Development and Panchayati Raj Chaudhary Virender Singh in New Delhi today and demanded additional assistance for connecting panchayats with road network.
Kaul Singh apprised the Union Minister that State Government had formulated a comprehensive plan to connect all the panchayats of the State with roads in a phased manner.
Health Minister also urged to release approved MNREGA funds to the State at the earliest so that developmental works do not suffer for want of funds. He also urged for restoring the deducted MNREGA funds for the State. He also urged to release adequate funds for the construction of toilets in the panchayats.
Union Minister assured Kaul Singh Thakur that developmental issues of Himachal Pradesh would be considered sympathetically.