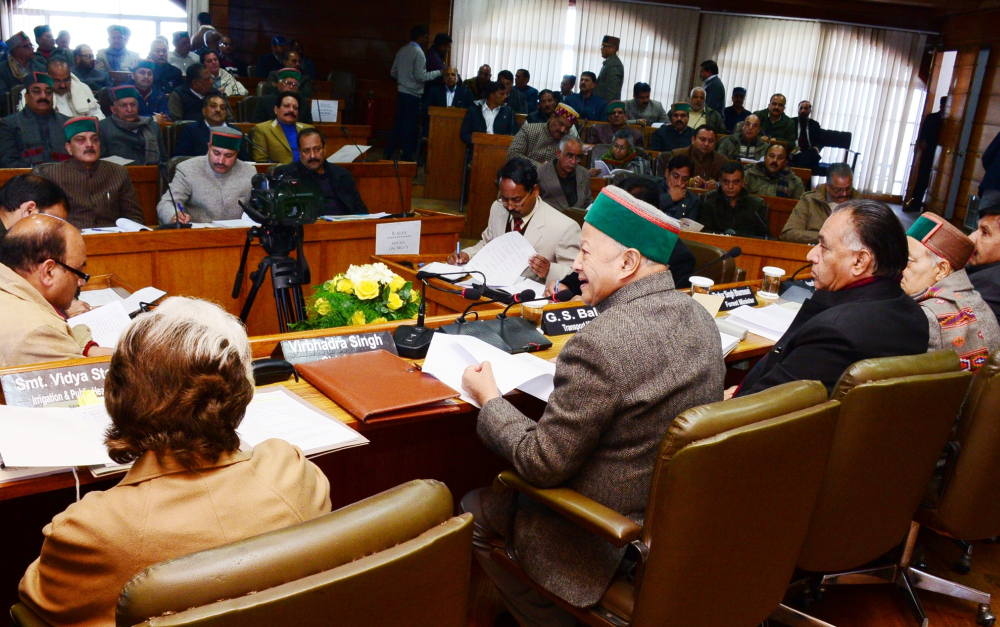 In the State Level Grievances Redressal Committee Meeting today, Chief Minster Virbhadra Singh directed the concerned departments to remove the anomalies in the Below Poverty Line (BPL) list.
The Chief Minister decided to take necessary step to curb such practice to stop such activities in the state. He saud
"It has come to my notice that the BPL benefits were not reaching poor families and rather many powerful people play politics to get incorporated the name of their kith & kin in BPL list and the genuine person is left behind"
In a matter related to the panchayat affected due to de-limitation of the Vidhan Sabha constituencies, wherein a portion of that Panchayat has fallen in another constituency, the Chief Minister said that such panchayats can be considered to be reorganized or split into two provided the Government receives a proposal from them.
Reacting to proposals on bifurcation of panchayats, the Chief Minister said that only those panchayats which suffered due to de-limitation will be entertained.
However as per the Panchayati Raj Department, the proposal for bifurcation or creation of new gram panchayats can be considered six months before the general elections to the Panchayats Raj Institutions which is due in December 2015.
Cabinet Ministers, Chief Parliamentary Secretaries, MLAs, Chairman and Vice Chairman of various Boards and Corporations, Chief Secretary P. Mitra, Additional Chief Secretaries, Principal Secretaries and other senior officers of the State Government and non-official members were present on the occasion.