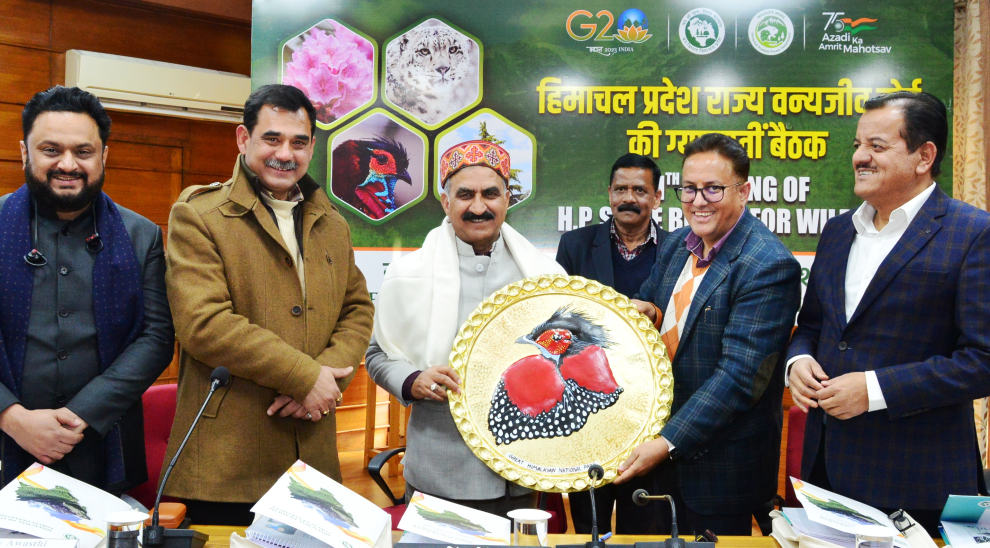 Shimla: Expressing concern over the delay in FCA and FRA clearances for the developmental projects in the state, Himachal Pradesh Chief Minister Sukhvinder Singh to take this issue with the Union Government so that the works of developments projects could be taken in hand at the earliest.
The Chief Minister in a forest department meeting on Tuesday reiterated the state government's commitment to striking a balance between development and the environment.
Sukhvinder Singh said that development projects of utmost importance like heliports and electric vehicle charging stations were affected due to delays in getting FCA and FRA approvals.
He directed the forest officers to expedite the cases of FCA and FRA clearances and accountability of officers will also be fixed in this matter.
Earlier, the Chief Minister also presided over the Himachal Pradesh State Board for Wildlife meeting and directed the department to explore tourism activities like water sports and hot air balloon operations in the Pong Dam reservoir.
The CM asked to promote adventurous activities like swimming, kayaking, canoeing, rafting and diving in the reservoir and suggested involving communities engaged in agriculture and grazing by tourism agencies to support their livelihoods.