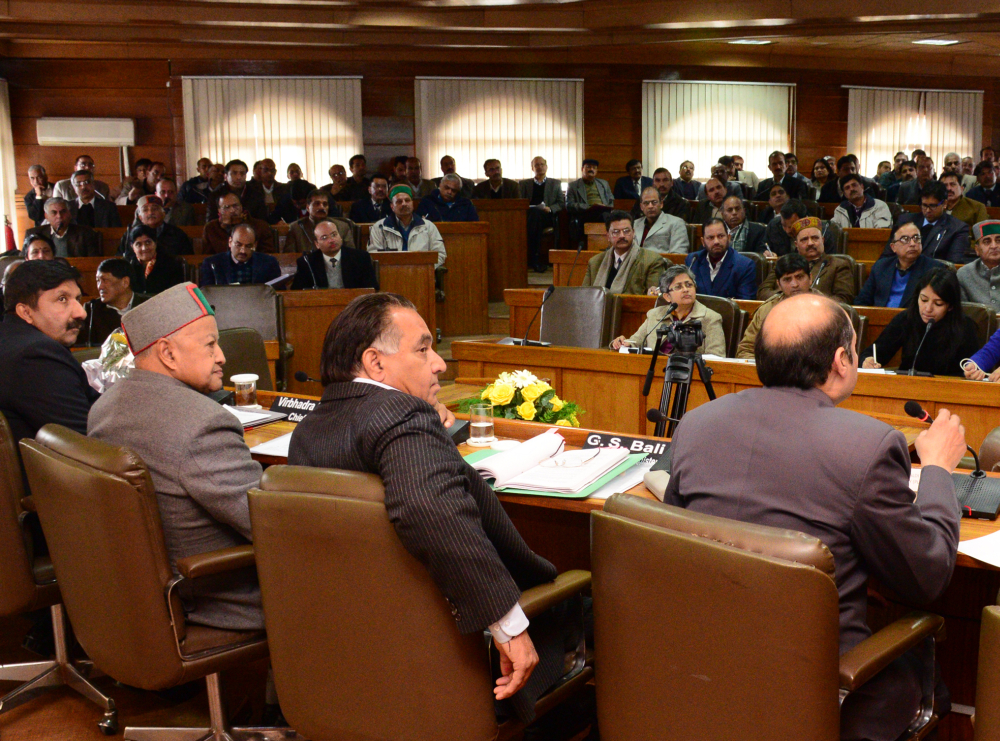 Shimla: Chief Minister Virbhadra Singh inaugurated one-day workshop on 'Skill development in Himachal Pradesh' organized by planning department here today.
Speaking at the occasion, the Chief Minister asked all the departments to formulate sector specific policies with focus on creation of additional job opportunities, employment generation and local entrepreneurship building for benefiting the youth.
The Chief Minister further added that the State intends to empanel quality skill providers in various sectors who can impart quality based and certified skills so as to make them capable for self-employment and employment opportunities.
The State Government has approached the National Skill Development Corporation (NSDC) to establish four 'Centers of Excellence' with art laboratory facilities in Automobile, Retail, Hospitality and Information Technology (IT) sectors to increase the association of polytechnics in the State with industries, revealed the Chief Minister adding that these centers will ensure that the trainings imparted to the youth was in tune with the industrial requirements. The State government intends to set up a web-site based complete digital database of youth, who will get skilled in various sectors and to track their future employment, he added and urged all the departments involved in skill development to set clear cut targets for the purpose.
Chief Minister disclosed that action had been taken against 127 fake service providers in the State who were imparting training to the youth in the fraudulent manner.
Virbhadra Singh said that the Government also proposes to upgrade the skills of building and other construction workers by allocating 20% of the cess amount for skill activities. This will give an opportunity to a large number of wards or dependents of underprivileged working class people to aspire for better job opportunities.
He suggested that the various departments, universities and corporations should also identify areas where the State has comparative advantage in enhancing the employability of youth of the State. These Unique Selling Propositions (USPs) need to be identified and cultivated into real skill activities, stressed he. Since, Skill development allowance scheme is one of the most ambitious scheme to open vistas of employment for unemployed youth, the State Government has kept a provision of rupees 100 crore for the same for fiscal year 2014-15.
Principal Secretary, Finance, Dr. Shrikant Baldi gave a detailed presentation pertaining to Skill development allowance in Himachal Pradesh.
Transport and Technical Education Minister G.S. Bali, Industries Minister Mukesh Agnihotri, Additional Chief Secretaries V.C. Pharka and Tarun Shridhar, Principal Secretaries and Senior Officers of the State Government were present on the occasion amongst the stakeholders.