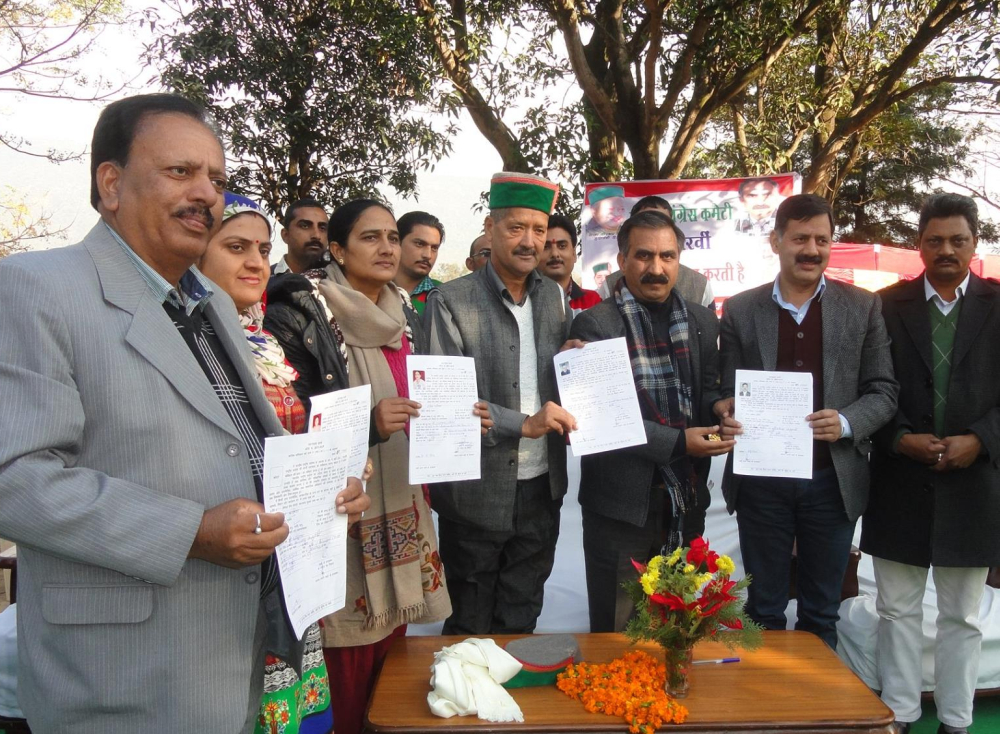 Ghumarwin: Himachal Congress President Sukhvinder Singh Sukhu slammed Union Government for making changes to the labour to materials ratio for the rural job scheme, MNREGA.
In a party programme at Ghumarwin, Congress state president said that Modi government was undermining and sabotaging public interest scheme through its callous approach.
Sukhu said that the development in rural areas has been put on hold due to the indifferent attitude of the Union Government in granting funds under Centrally-funded schemes in the state.
"The wage component is the heart and soul of the job guarantee scheme and Modi government's decision to reduce the wage component would directly lead to job cuts," he said, adding that the move was being mulled despite opposition by NGOs and support for the existing module of the scheme.
He worried that a cut in the allocation of funds under the MGNREGA had not only brought development works to a halt, but deprived thousands of poor people of employment. "Chief Minister Virbhadra Singh has sought funds under MNREGA but the Centre had given only 50 per cent of the previous allocation," he added.
Sukhu credited development of the state to the successive Congress and it's launched numerous welfare programs and schemes are being implemented to make general public economically and socially secure as it is the top priority of our government in the state.