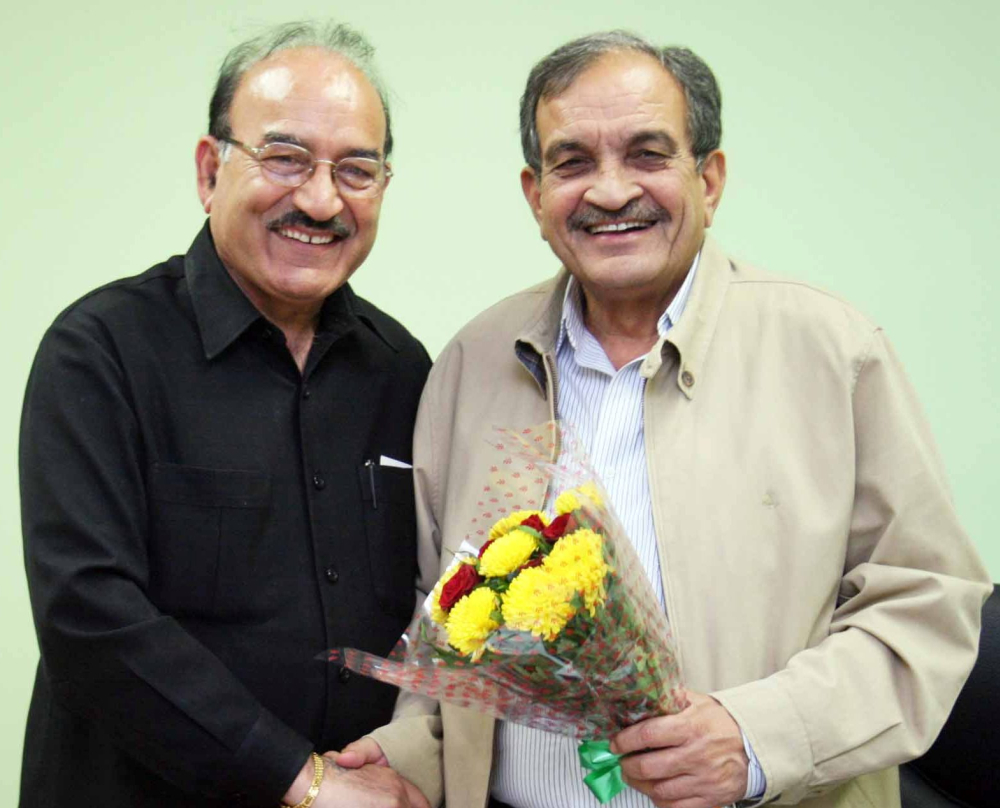 Himachal Pradesh Health Minister Kaul Singh Thakur has urged the Government of India to provide additional financial assistance for connecting those gram panchayats of the State with road facility which were important from tourism point of view. He also urged to release the sanctioned amount under MNREGA so that the pace of development could be maintained in the State.
Health Minister raised these demands with Union Minister for Rural Development and Panchayati Raj Birender Singh Chaudhary during a meeting at New Delhi today. He apprised the Union Minister that State Government had formulated an ambitious plan to connect all panchayats with road facility in a phased manner for which additional finances were required.
Kaul Singh added that most of the panchayats had already been provided road connectivity and now target had been fixed to connect all villages of the State. He said that there were many historical temples in far flung areas of the State particularly in Kullu and Mandi districts which needed to be connected with the roads.
Kaul Singh Thakur said that MNREGA scheme was being implemented successfully in Himachal Pradesh and the rural population had been benefited out of it. He urged the Union Minister to release the full amount under MNREGA which had been curtailed to almost half. He added that the efforts of Himachal Pradesh for cleanliness campaign had been appreciated at national level and financial assistance from the Centre was required to further carry out this campaign.
Union Minister assured that all possible assistance would be provided to the State without any discrimination.