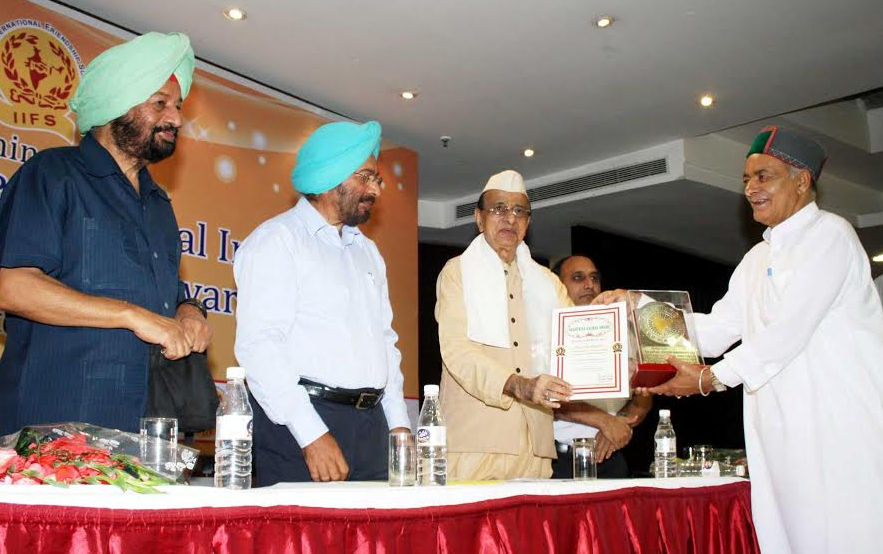 The India International Friendship Society honoured the Forest Minister Thakur Singh Bharmouri with the Rashtriya Gaurav Puraskar for his contributions in the field of politics in a function organised today at New Delhi.
Bharmouri thanked the society for honouring him with Rashtriya Gaurav Puraskar. He said that such functions play a vital role in boosting the morale of the persons working in different fields in the society besides motivating others to work with zeal.
He said that Non-Governmental organizations were playing an important role in shouldering the responsibility of the Government in socio-economic development of the country.
Referring to the all-round development in Himachal Pradesh, he said that the State was not only known for its scenic beauty and rich culture but it had also emerged as a role model of development for others States.