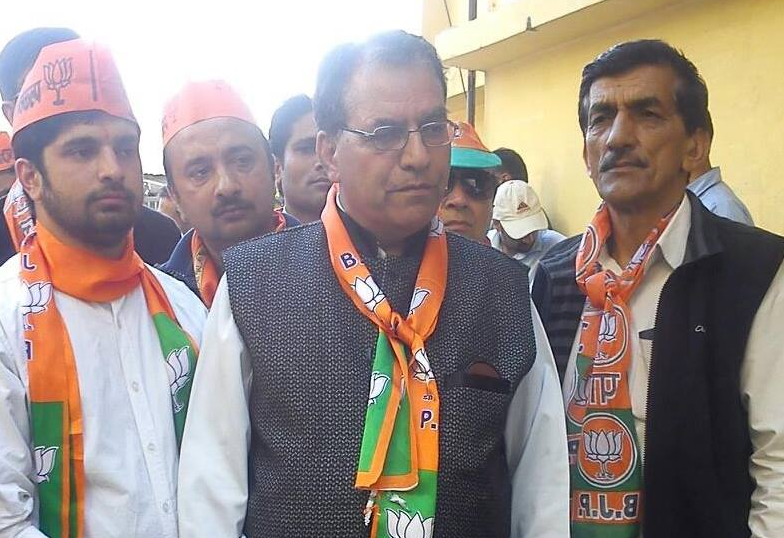 The opposition BJP today filed a petition with Vidhan Sabha Speaker Brij Behari Lal Butail seeking the disqualification of four independent MLAs supporting the government, under Schedule 10 of the Constitution (Anti-Defection Act).
The petition filed by Suresh Bharadwaj, chief whip of the BJP Legislature party, pleaded that four independent legislatures, Manohar Dhiman (Indora), Pawan Kajal (Kangra), Kirnesh Jang (Paonta Sahib) and Balbir Singh Verma (Chopal) were elected as independent candidates by electorates but were now acting like Congressmen and liable for disqualification under the Anti-defection Act.
Opposition party accused independent legislatures for working and behaving like Congressmen and had openly campaigned for the ruling party in the parliamentary elections. BJP also mentioned the press release issued in favour of Chief Minister during the latest Vidhan Sabha Session, in which legislatures had mentioned themselves on record as associate members of the ruling Congress party.
Bhardwaj asserted that as per the Act no independent legislature can join a party or indulge in political activities of another party. He added that there is no word associate MLA has been mentioned in the act, hence legislatures' automatically inviting disqualification from the membership.
BJP chief Satpal Singh Satti, general secretary Randhir Sharma and former minister Thakur Mohinder Singh were also present with Suresh Bharadwaj at the Vidhan Sabha.