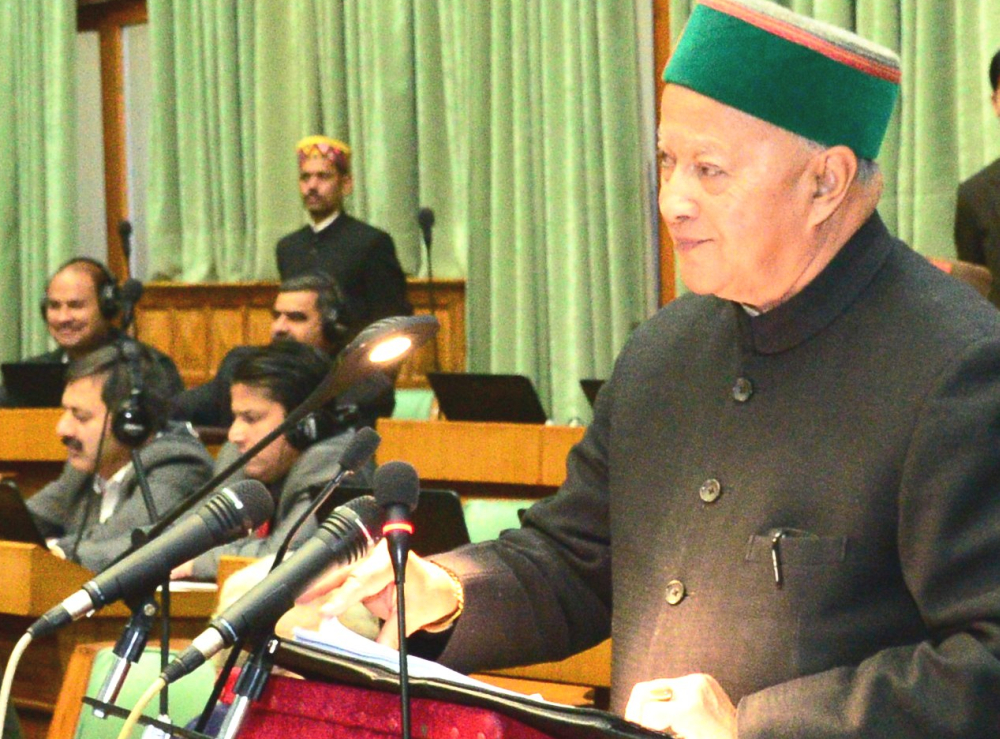 Shimla: As per the information given by the Chief Minister Virbhadra Singh in the Vidhan Sabha, 46,091 government employees of various departments of the state government have been transferred from January 2013 to October 2014.
Replying to the three different questions raised by BJP legislatures ID Dhiman, Mahender Singh, Satpal Singh Satti and Randhir Sharma, Chief Minister informed the house that total 29,622 employees were transferred between Jan 2013 to Nov 2013, out of which 387 transfer were on administrative basis and 8884 employees were transferred on DO Notes of elected members.
In the period between Jan 2013 to Nov 2013, 930 transferred employees approached HP High Court and 806 of them were stayed by the Court, while 1026 transferred employees were adjusted.
From Dec 2013 to 15th July 2014, 10142 employees were transferred and 345 of them were shifted on the DO Notes of MLA, Chairman and Vice Chairman, whereas from 16th July 2014 to Oct 2014, total 6327 employees were transferred and out of which 352 transfer were stayed by the HP High Court and 315 were cancelled.
BJP members including former Cabinet Minister ID Dhiman blames Government for transferring employees in this huge number on political behest, however, Chief Minister vehemently rejected the accusations and also given details of transfer of 2008, when Dhumal led state government, in its reply to the question raised by then leader of opposition Kaul Singh Thakur, had transferred over 27000 government employees of various departments in the period of eight months.
In an another questions raised by the Sujanpur legislature Narender Thakur, the Chief Minister informed the house that total 210 employees from Sujanpur assembly segments were transferred after 16 May 2014 i.e. after bye-poll of Sujanpur segment.