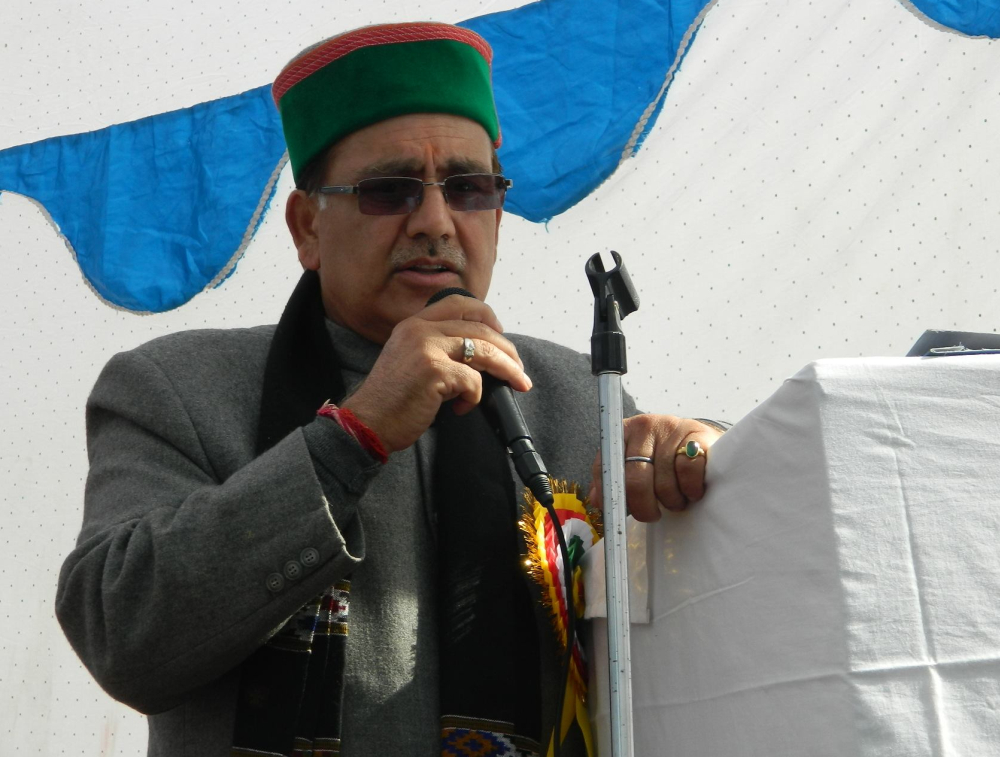 The State Congress leader and Chairman, H.P. State Pollution Control Board Kuldeep Pathania has ridiculed the press statement of former Leader of Opposition Prem Kumar Dhumal in which he has blamed the state government for not providing adequate compensation to natural calamity affected people and also mentioned about provision of Rs. 500 for construction of cowshed.
Pathania, in his press communiqué, termed Dhumal statement politically motivated and asserted that there was no provision of such meager amount provided under Relief Manual. He asked leader of opposition to clarify when and where Rs. 500 were provided as relief amount.
The Chairman said that such baseless statements by the former Chief Minister regarding natural calamities were unfortunate which he should have been avoided. Pathania claimed that the state government is well aware of the ground reality and giving proper compensation.
He blamed BJP leader for adopting double standard over the compensation to natural calamity affected people. He claimed that the Dhumal led previous state government had reverted the decision of Virbhadra led state Government, in which financial assistance under Relief Manual was enhanced and also reminded him of his decision of discontinuing the relief to the Non-Himachalis, which was re-started by the Virbhadra Government.