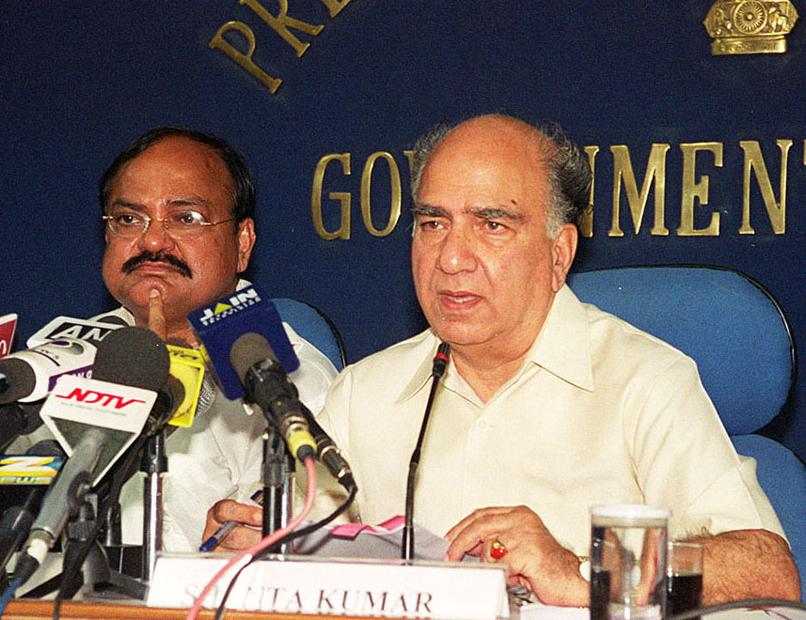 The Union Government has set up a High Level Committee (HLC) of distinguished persons and experts to recommend restructuring of FCI after considering various aspects of present structure and functional areas of the organization and consulting various stakeholders.
Veteran BJP leader and Kangra MP Shanta Kumar has been nominated chairman of the committee.
The terms of reference of the High Level Committee
• To examine the present day administrative, functional and financial structure of FCI and modus operandi of its various operations.
• To study various models of restructuring or unbundling of and to suggest a best suited model for restructuring or unbundling of FCI to improve its operational efficiency and financial management.
• To suggest measures for overall improvement in management of foodgrains by FCI.
• To define or give suggestions to reorient the role and functions of FCI in MSP operations, storage and distribution of foodgrains and food security systems of the country.
• To suggest a way forward for strengthening and integration of supply chain of foodgrains in the country.
• To suggest most efficient and cost effective model from the point of view of storage and least cost option of moving grains.
• To recommend scientific model of storage.
• To recommend rationalised mode of moving grains including tracking of carriage.
• To suggest the upgradation of technology in management of foodgrains.
The Committee will prepare a Consultation Paper relating to its TORs for circulation among the various stake holders as well as placing it in public domain to invite comments/suggestions. The HLC may visit a few States of both DCP and non-DCP category and will take evidence from State Government authorities, farmers, various players of foodgrains supply chain, public persons etc.
The Food Corporation of India (FCI) is vested with vital responsibilities of the Government, such as procurement, management of Central Pool stocks and distribution of foodgrains to State Government Agencies for various food security programmes. It is commonly perceived that FCI is plagued today with several functional and cost inefficiencies, which need to be removed for efficient management of foodgrains and saving costs.
Chief Secretary, Govt. of Punjab or his representative, Chief Secretary, Govt. of Chhattisgarh or his representative, Prof. G. Raghuram, Dean, IIM, Ahmedabad, Dr. Ashok Gulati, Former Chairman, Commission for Agricultural Costs & Prices, Prof. Gunmadi Nancharaiah, Dean, School of Economics, University of Hyderabad will be its member, while Chairman-cum-Managing Director, FCI will be Member & Convener and Ram Sewak Sharma, Secretary (Electronics & IT) has been appointed its Special Invitee (For the use of technology).