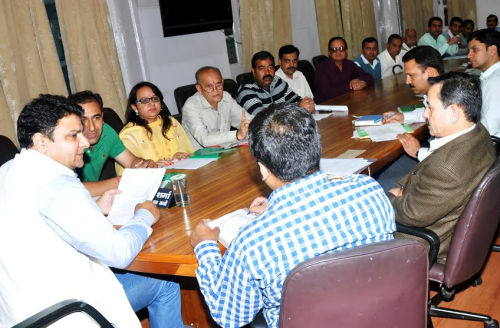 Shimla: With a view to ensure planned development of the urban areas, the State Government has proposed to bring all urban local bodies (ULBs) under planning area which will also help in providing basic facilities as per the requirements of the people of urban areas.
Urban Development and Town and Country Planning Minister Sudhir Sharma while disclosing this here today said that Government intends to ensure that residents of the urban areas get all civic amenities besides developing these areas in a systematic and planned manner.
The Minister said that so far 33 ULBs had been notified under planning area in the State and remaining 14 would soon be brought under its ambit.
Sudhir Sharma said that draft Town and Country Planning (Amendment) Act, 2013 had been published and suggestions and objections had been invited from the general public.
He said that the provision would be made in the rules for not charging any planning fee from economically weaker sections and BPL families. It had also been proposed that the minimum plot area for construction of houses would be decreased from 60 square meters to 40 square meters to benefit these sections.
Sharma said that the residents of those areas for which development plan had not been prepared would be exempted from change of land use fee. Moreover, all kinds of planning fee would be reduced by 50 percent which would provide great relief to the people of the State.
He urged the people to extend their full cooperation in planned development of ULBs being brought under planning area. He also appealed them for giving their suggestions to concerned officers which would be considered by the State Government.