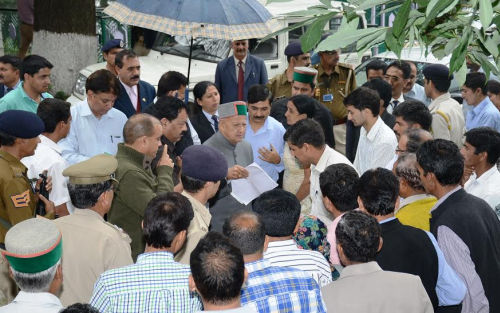 Vice Chairman, State Disaster Management Authority, Rajender Rana has welcomed the initiative of Chief Minister Virbhadra Singh for organising road shows at various major destinations of the country to attract more investors towards the State especially in industry, tourism and hydropower sectors.
Rajender Rana, in his press statement, said that the Chief Minister himself would lead the road-shows which show the concern of the state government to woo the big investors. He also lauded the efforts of Industries Minister Mukesh Agnihotri who would lead a high level multi-disciplinary team during the road shows in different parts of the country.
He said that state government had initiated steps to attract investors and various facilities were being provided to them so that industrialization could get big boost in the State. He said that such road shows would help in giving immediate clearances to entrepreneurs for which other formalities would be completed later on.
Rana said that it would also help in winning the confidence of the entrepreneurs who intend to invest in Himachal Pradesh as many of them did not come forward due to the non availability of the requisite permissions. Now, through road shows they would be able to get permission for setting up their industries on the spot. He said that with more entrepreneurs roping in to tourism, hydro-power, industry and other sectors and the State would be benefited immensely and ample avenues of employment would be generated for the youth of the State.