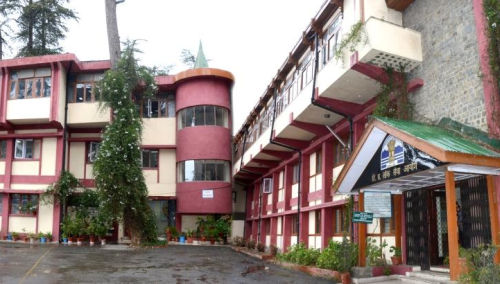 Shimla: Himachal Pradesh Public Service Commission (HPPSC) has sent a proposal to IT department, Government of India to approve its Rs 6.48 crore e-governance project to ensure complete computerization in the commission.
Chairman of the Commission K. S. Tomar disclosed here today that detailed project report (DPR) of the project had been prepared by the National Institute of Electronics and Information Technology, Chandigarh, which falls under IT ministry and engaged in carrying out Capacity Building in the field of e-Governance.
The Chairman said that he had visualized to go paperless in HAS combined examinations etc. and approval followed by implementation of the project would lay the foundation of online examinations system.
Tomar said that the project had been sent to Minister of Law and Justice & communications and IT, Government of India, Ravi Shankar Prasad and IT secretary, R.S.Sharma. The project will be completed within three years.
He said it is a unique project proposal of the State Public Service Commission for funding assistance under World Bank assisted 'India: e-Delivery of Public Services' which would change the entire scenario in the commission.
Tomar said that the project aimed to provide services for various objectives including providing efficient and timely services for fresh recruitments and recruitments by promotions, simplification of procedures for departmental requisitions and conducting online and mock tests. It would also help in providing student forum for resolving subject matter related queries and problems and online study material and sample papers to potential candidates.
He said that this project would provide IVRS helpline for information and complaint redressal and various platforms for information gathering and recruitments like Web Portal, SMS portal, IVRS and Mobile Interface. It would be useful in providing support for decision making pertaining to Recruitment & Promotion Rules, Service Matters and Relaxations besides efficient handling of Disciplinary, Court and RTI Cases Efficient management of Examination Experts.
It would support decision making for framing and maintenance of 'Conduct of Examination Rules', efficient Library and Strong Room record keeping and improving employment conditions.
He said that the project would help management at various levels in decision making, monitoring and evaluation of operations in an efficient and transparent manner through an extensive reporting system. It will also assist in timely collection and reporting of relevant information and reduce paper and manual work.