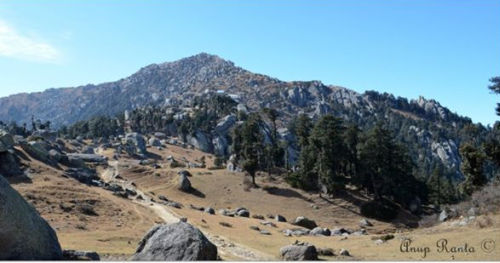 Paradise on earth, Churdhar peak is the highest peak in the outer Himalayas. Situated in Sirmaur distric of Himachal Pradesh, the Churdhar peak rises to an altitude of nearly 12,000 feet. Sometimes referred to as Choor-chandni (Bangle of Snow), the summit offers incredible panorama view of forests, snow covered mountains, Badrinath and Kedarnath shrines and hills of Shimla.
The Churdhar peak holds a religious significance for the locale devotees and disciples from all around the state. The peak features an idol of Lord Shiva and about one and a half km below the summit is the holy square temple of Lord Shirgul Maharaj (Chureshwar Maharaj). There are rest rooms too in an adjacent building where one can spend a night.
There are many routes to reach the Churdhar temple and the summit, but the main route are from Nohradhar in Sirmour (14 km) and from Sarahan in Chopal of almost 8 km.
A delight for trekkers making their way through the deodar forests listening to the chirping of birds and admiring the scenic beauty, the trip will surely go down as a great memory for anyone traveling to the holy summit.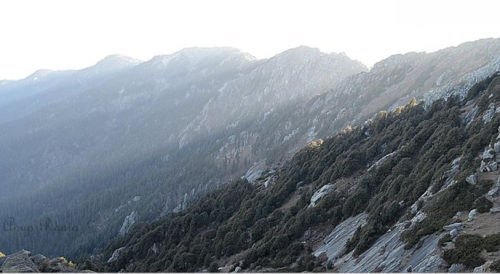 The Shiv lingam situated in Churdhar is a subject of study since years. The shivling isn't really considered in the Jyotirlinga, however it has almost the same significance as Jyotirlinga.
The most favorable time to visit Churdhar is from May to November. The peak is remains covered under a layer of about 20-foot of snow from December to March.
Picture credit: Anup Ranta