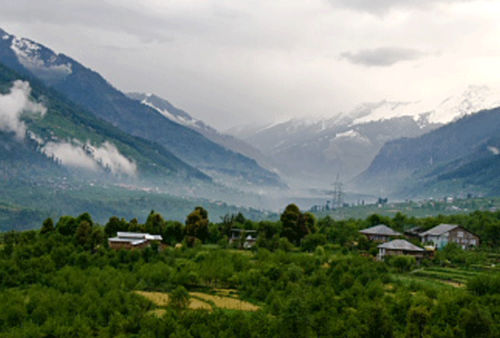 Industries and Information and Public Relations Minister Mukesh Agnihotri said that Land Banks would be established in State to make Himachal Pradesh a favourite destination for investment. He said that directions in this regard had been issued to all the Deputy Commissioners to identify suitable land for this purpose. He was addressing a function organised to felicitate him by the BBT Industrialists Association at Tahliwal in Una district last evening.
Industries Minister said that Rs. 77 crore would be spent for developing new industrial areas and on creating infrastructure. He said that industrial planning for 2013 would be made by March and State Government would come out with new industrial policy. He said that environment friendly industrial projects and textile parks would be established in the State. Labour hostels would be constructed in industrial areas of the State as had been done in Baddi industrial area, he added.
Agnihotri said that meeting of all 15 General Managers of Industries Department would be held at Shimla during next month in which problems being faced by industrialists would be discussed. He said that top officials of Industries Department would visit Gujarat for studying industrial infrastructure, so that industrialization process could be accelerated in the State. He said that State Government would organise meetings with industrial establishments to attract the investors to the State and efforts would be made to bring back those industrial units in the State who had shifted their units for one reason or other.
Industries Minister asked the entrepreneurs to provide 70 percent employment to Himachali youth in their establishments. He said that those entrepreneurs who had been allotted land for setting up industrial units but have failed to do so would be provided last opportunity to set up their units, otherwise their lease of land would be cancelled.
Earlier, Pawan Thakur, President, BBT Industrial Association Tahaliwal welcomed the Industries Minister. Industries Minister was also honoured by office bearers of the Association on the occasion.
Onkar Sharma, former Vice Chairman, H.P. Agro Packaging, Rana Ranjeet, President, Block Congress Haroli, Ashok Thakur, General Secretary, District Congress and other senior leaders were also present on the occasion.