Shimla – Himachal Pradesh Chief Minister Sukhvinder Singh Sukhu has opted out of participating in the election campaigns across five states, citing health concerns. Despite this decision, Sukhu remains steadfast in his belief that the Congress party will secure victory in the upcoming Vidhan Sabha elections.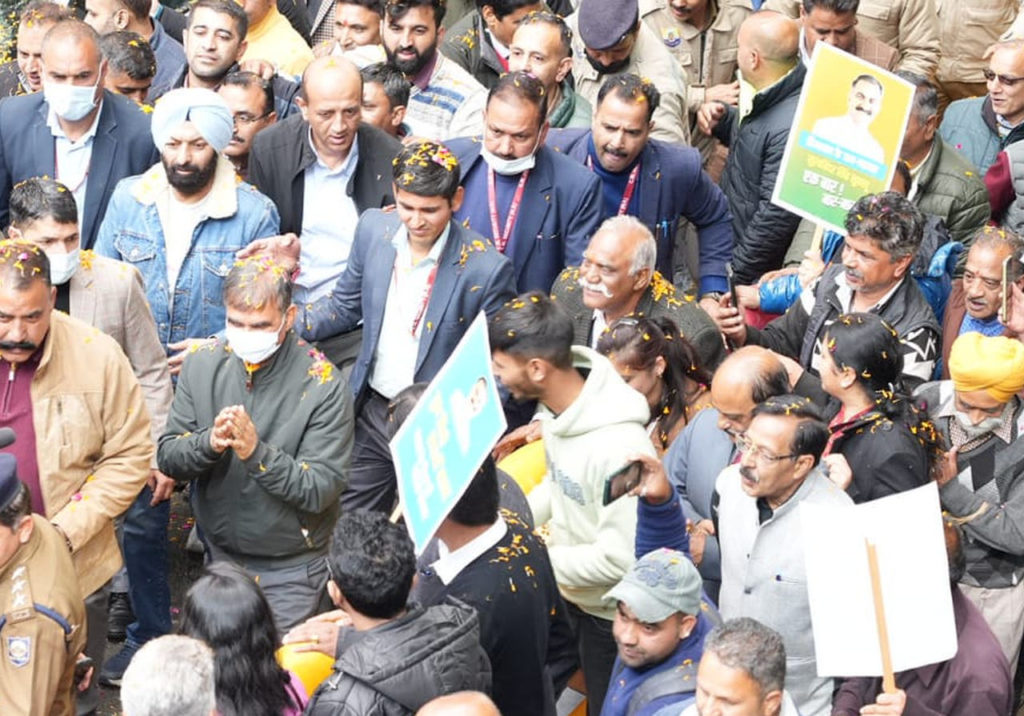 Upon his return to Shimla from Delhi, Chief Minister Sukhu was greeted by Congress party workers.
In an informal interaction with journalists, Sukhu expressed heartfelt gratitude for the overwhelming support, prayers, and well-wishes he received from the people of Himachal Pradesh during his recovery period. The Chief Minister revealed that doctors had advised him to prioritize rest and maintain a proper diet to facilitate his recuperation.
Sukhu took the opportunity to express gratitude to all cabinet members and officers for their responsible handling of duties during his brief absence from Shimla.