Shimla: Former Chief Minister and Leader of Opposition Jairam Thakur has promised to provide clean water to residents of Shimla if the BJP secures a majority in the upcoming Shimla Municipal Corporation elections. Thakur noted that the Congress party's guarantees have proven to be hollow, leading to disenchantment among the people in just four months of their governance.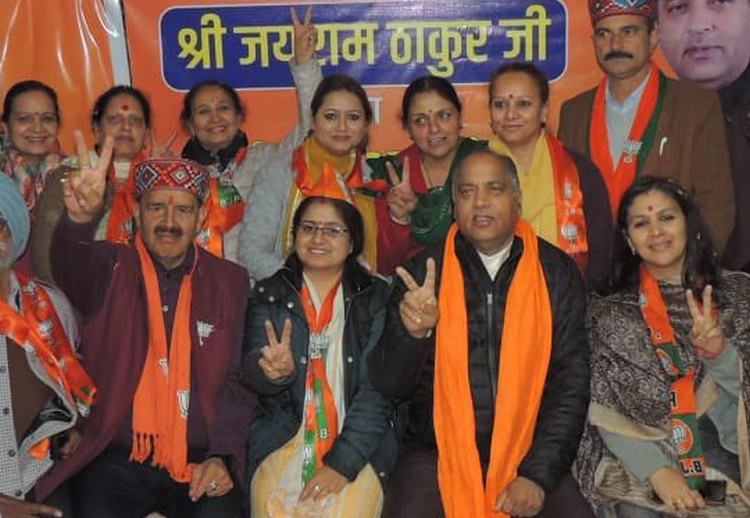 Thakur highlighted that water scarcity was a significant issue in Shimla, but it has been resolved under the BJP's leadership. The party approved a Rs. 1813 crore drinking water scheme that ensures 24-hour water supply to the city. The former Chief Minister emphasized that the BJP is committed to providing clean water to the people of Shimla.
Thakur also pointed out that during the Congress government's tenure in 2016, Shimla suffered from a severe jaundice outbreak. This occurred while the mayor and deputy mayor belonged to the Left party. In contrast, the BJP has announced that if it wins the SMC elections, it will provide 40,000 liters of clean water free of cost to Shimla residents. Moreover, the mandatory requirement for an NOC for water meters will also be waived.
According to Thakur, the BJP is receiving tremendous support from the people, which suggests that they will emerge victorious in the Shimla Municipal Corporation elections. The party's commitment to clean water and other issues has resonated with the public, and Thakur believes that the BJP will form the next SMC government.
The Shimla MC elections will be held on May 2, 2023, and the results will be declared on May 4, 2023. The BJP is one of the major parties contesting the elections, along with the Congress, the Aam Aadmi Party, and the Communist Party of India (Marxist).