Himachal Pradesh has been recognized with the prestigious World Health Organization (WHO) – World No Tobacco Day Award (Regional Director Special recognition) for its exceptional achievements in tobacco control. This accolade, presented annually on World Tobacco Day (May 31st), acknowledges the commendable work carried out under the state's tobacco control program.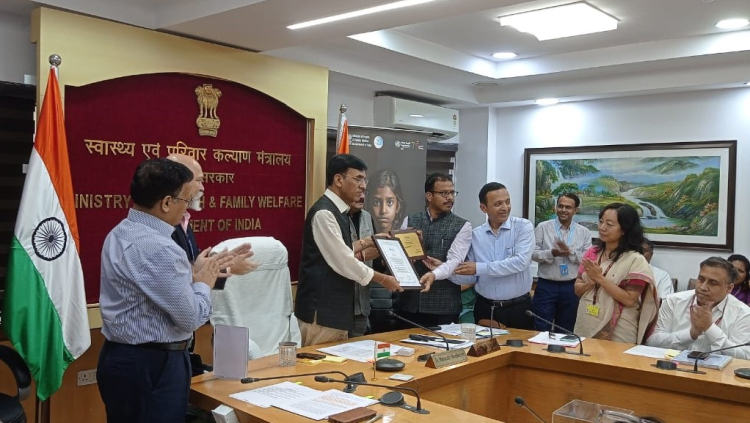 According to the Health Department spokesperson, tobacco-related deaths account for a staggering 80 lakh worldwide, with India alone witnessing around 10 lakh tobacco-related deaths each year. The detrimental health effects of tobacco use, including cancer, heart attacks, respiratory diseases, paralysis, blindness, gangrene, and impotence, underscore the urgency of comprehensive tobacco control measures.
Thanks to the collaborative efforts of the state government and the active involvement of the general public, Himachal Pradesh has witnessed a significant reduction in tobacco use. Over the past 12 years, tobacco consumption has decreased by about 50% (from 22% to 11.6%). Notably, the state has achieved the lowest tobacco usage rate among children aged 13-15 across the country, with only 1.1% reported usage. However, the fact that approximately 11.6% of adults in the state still use tobacco remains a pressing concern.
Himachal Pradesh was declared a smoke-free state in 2013, marking a crucial milestone in the ongoing battle against tobacco. To further advance toward becoming a tobacco-free state, Himachal Pradesh has set ambitious targets to reduce tobacco consumption even further.
The success of tobacco control efforts in Himachal Pradesh can be attributed to the collective contributions of various stakeholders, including voluntary organizations, the general public, and the media. Their unwavering commitment to promoting awareness and implementing tobacco control measures has played a pivotal role in driving progress throughout the state.
In the coming months, Himachal Pradesh will launch a campaign to safeguard the youth from the harmful effects of tobacco. Scheduled from May 31 to July 31, 2023, the campaign aims to garner cooperation from all residents to ensure its success. By working together, the state can strive towards a healthier and tobacco-free future, safeguarding the well-being of its citizens.
The WHO recognition serves as a testament to Himachal Pradesh's outstanding tobacco control efforts and highlights the state's commitment to creating a healthier environment for its residents.