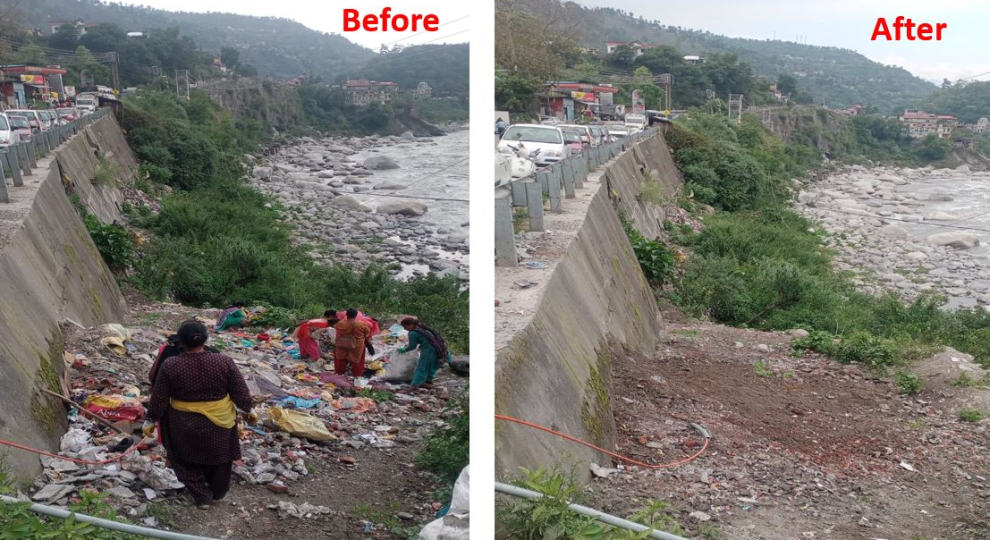 In a remarkable initiative aimed at raising awareness and sensitizing the public, Justice Tarlok Singh Chauhan, a distinguished Judge from the High Court of Himachal Pradesh, launched an impactful campaign. This drive received an overwhelming response, successfully eliminating approximately 109 tons of waste from more than 500 identified hotspots. Undertaken in collaboration with various stakeholders, including sanitation workers, municipalities, local bodies, and NGOs, the campaign sought to promote legal awareness about maintaining a clean and healthy environment. As a result of this significant effort, the drive played a crucial role in upholding the fundamental duty to protect and enhance the environment.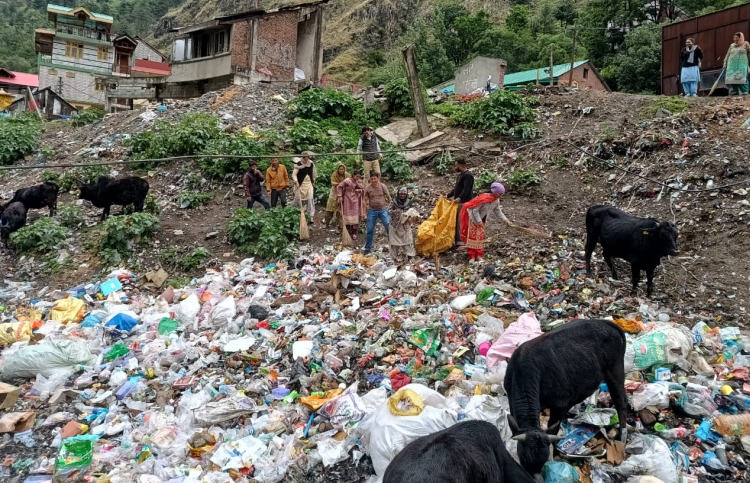 Commenced on May 18th, the drive encompassed 61 urban civic bodies, uniting over 3,150 sanitary workers and 1,500 officials from these bodies, along with other stakeholders. One notable hotspot at Shoghi, situated on the roadside, was specifically targeted, and a JCB machine was employed to remove the massive amount of dumped waste.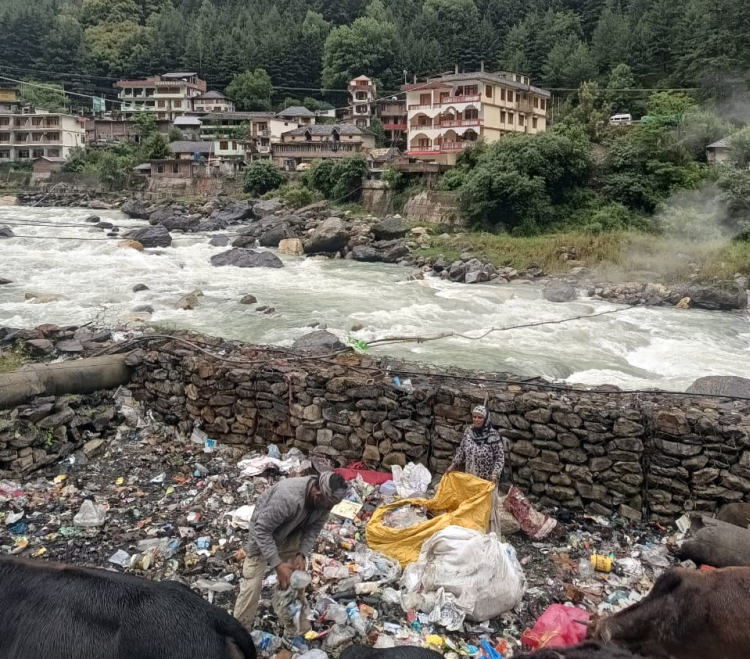 Throughout the campaign, garbage was systematically cleared from riverbanks, streams, forests, clogged culverts, streets, parks, and tourist spots. Notably, NGOs, self-help groups, and dedicated women volunteers, particularly in Kinnaur and Chamba Districts, actively participated in this commendable endeavour.
Future Initiatives and Focus Areas of the Community Clean-up Drive
Following the resounding success of the Awareness-cum-Sensitization Drive, another community clean-up initiative is set to commence on June 1st in the state of Himachal Pradesh. This time, the involvement will extend to gram panchayats, women's and youth groups, anganwadi workers, self-help groups, NGOs, social organizations, and other volunteers. The promotion of this drive will leverage various communication channels, including virtual platforms. Para Legal Volunteers deployed in Village Legal Care and Support Centers will play a crucial role in mobilizing stakeholders and the public, encouraging their participation on World Environment Day, which falls on June 5th, 2023.
The upcoming drive will encompass multiple areas to ensure comprehensive cleanliness. These areas include cleaning and maintaining cleanliness in panchayat buildings, village community centers, women's and youth group facilities, anganwadis, and senior citizen centers. Furthermore, the initiative aims to tackle the accumulation of junk and trash in village streets, temples, playgrounds, and vacant spaces. Additionally, attention will be directed towards cleaning and preserving water resources such as wells, ponds, water bodies, and tanks. The ultimate goal is to cover all the panchayats in the state, leaving no area untouched by this noble endeavour.
The Justice-led Awareness-cum-Sensitization Drive in Himachal Pradesh has made significant strides in removing tons of garbage from identified hotspots, demonstrating the power of collective action towards creating a cleaner and healthier environment. The collaboration between various stakeholders, including governmental bodies, NGOs, and local communities, has been instrumental in achieving this success. As the campaign continues to gain momentum, the upcoming Community Clean-up Drive promises to further enhance cleanliness and inspire greater participation among individuals, fostering a sustainable and eco-friendly society.