The government of Himachal Pradesh has announced a new tax charge for private Volvo buses entering the state. Deputy Chief Minister Mukesh Agnihotri revealed that private buses had been evading taxes for the past 15 years, causing significant losses for the Himachal Road Transport Corporation (HRTC). To rectify this situation, the state government has implemented a tax of Rs 9 lakh per annum on these buses.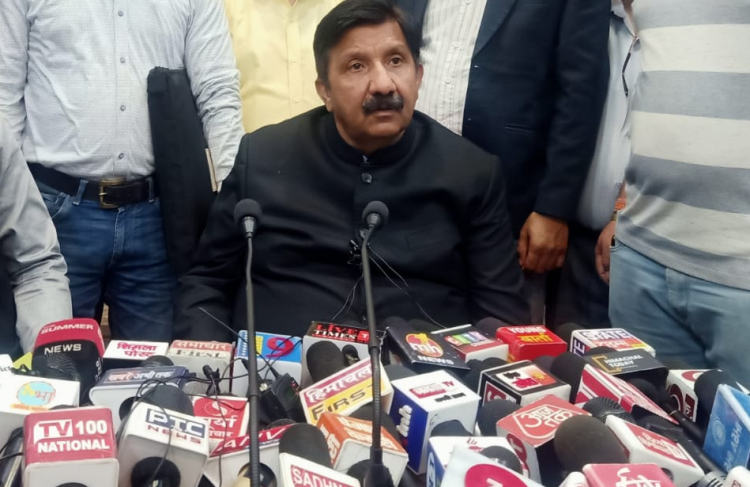 Addressing the media, Minister Agnihotri explained that the tax would be calculated at a rate of Rs 75,000 per month and Rs 5,000 per day. This decision was influenced by a judgment from the Tamil Nadu High Court, which set the monthly tax amount at Rs 75,000. With approximately 200 to 250 private Volvo buses currently operating in the state, the tax is expected to alleviate the financial burden on the HRTC.
Minister Agnihotri further emphasized the need for a level-playing field, asserting that HRTC buses adhere to all regulations while private Volvo buses neglect to follow any norms. This discrepancy has severely impacted the HRTC, with 94% of its 3,719 routes running at a loss. The corporation's monthly income of Rs 65 crore falls significantly short of its expenditure of Rs 134 crore, resulting in a deficit of Rs 69 crore, which is covered by government grants. To date, the total loss incurred by the HRTC has reached Rs 1,355 crore.
In an effort to address these challenges, the government sought input from major HRTC employee unions on strategies to reduce losses and increase revenue. Minister Agnihotri confirmed that discussions had taken place over the past two days and extended the invitation for drivers and conductors to provide feedback on routes with low passenger volume and safety concerns.
Looking ahead, the HRTC plans to expand its fleet by adding around 600 buses by the end of the year. Currently, the corporation operates 3,142 buses, out of which 1,199 hold no book value, and 369 buses require immediate removal from service. To support this expansion, 150 diesel buses have already been acquired, while tenders have been issued for 75 electric buses. Additionally, the HRTC intends to procure 225 electric buses and 100 diesel buses in the coming year.
Minister Agnihotri assured that the government is actively addressing the concerns of HRTC employees and pensioners. The reinstatement of the old pension scheme for HRTC employees has been implemented, and efforts are underway to ensure timely salary disbursement, preferably before the seventh day of each month. The government is also working towards resolving pending dues for employees promptly.