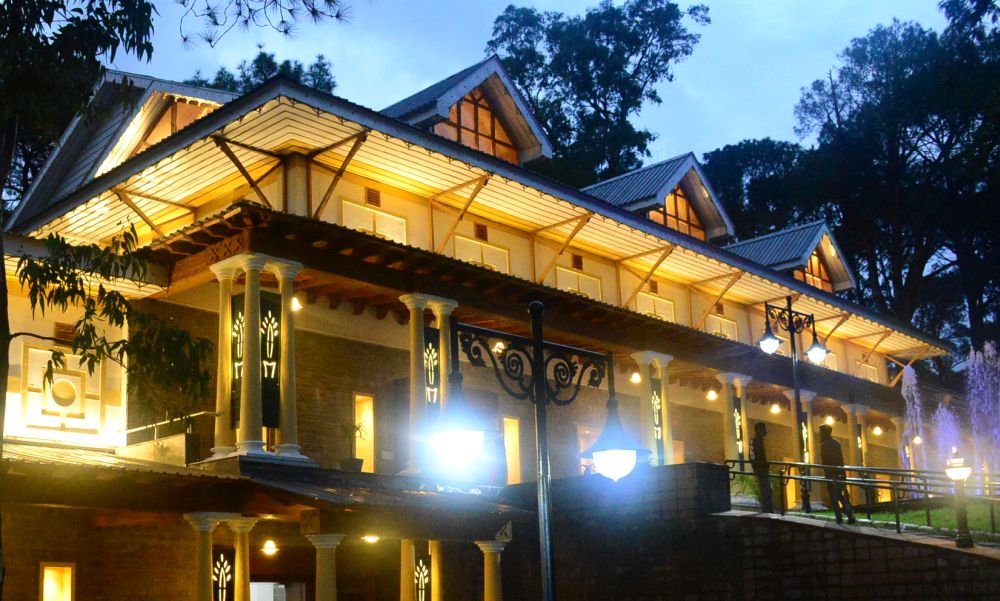 Dharmshala: As the Nation celebrates 75th Anniversary of the historic quit India movement also known as 'August Kranti', Chief Minister Virbhadra Singh dedicated Rs 9.85 crore 'War Museum' at Dharamshala to the people.
Spread over a total area of 2190 square metre, the outside part of the Museum displays statue of General Zorawar Singh and murals of heroic deeds. The inner Hall houses busts of Vir Chakra awardees, Jamedar Bhandan Ram and Jamedar Lala with write ups of their legend on the wall in golden background. The busts of Param Vir and Vir Chakras include those of Major Somnath Sharma, Major Dhan Singh Thapa, aptain Vikram Batra, Major Sudhir Walia, Hony. Captain Sanjay Kumar. The Museum also houses photo gallery of all PVC recipients of the country besides medals of various gallantry award recipients including Victoria Cross, Ashok Chakra, Vir Chakra etc.
There is also Ashoka Pillar of dimension 5×2 feet besides Pakistan captured flag, regimental flags, Medium Machine Guns etc.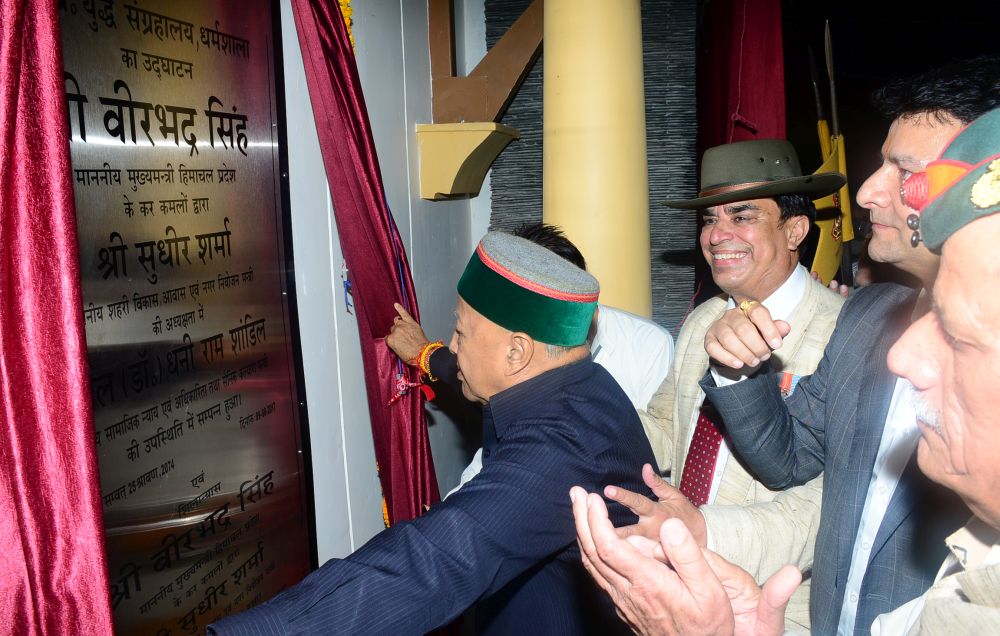 The Chief Minister in his message to the people of the State said that he salutes the great heroes of freedom struggle and all those valiant soldiers who sacrificed themselves for sake of the Nation.
The War Museum, he said was a reminder of the sacrifices of the valiant soldiers of Himachal Pradesh, right from recipients of Victoria Cross to Parmveer Chakra. He said that the Museum would provide a peep, a flashback to learn and know about the Nation's first Param Vir Chakra recipient, the highest gallantry awardee, Major Somnath Sharma to late Captain Bikram Batra, Saurabh Kalia, and others who laid their lives for the sake of the Nation.
Recalling valour of Kargil war heroes, he said that numerous sacrifices were made by soldiers from Himachal Pradesh and 52 brave sons from the soil of Himachal got martyrdom. These heroes will find mention in this War Museum to keep their sacrifices alive for generations to come and know about their valour.
Remembering Mahatma Gandhi, he said that it was due the 'do or die' call given by him on 8th August in 1942 in his quit India speech in Mumbai, that the country attained freedom from colonial rule. Quit India Movement was an important milestone in the history of India's freedom struggle, said Shri Virbhadra Singh.
However, request has been sent to Government of India for MIG-21 and display of other warfare machinery, said representatives of 'State Martyrs Memorial Service and Development Society' so as to give rightful attention to these revered and cherished monuments.
The Chief Minister also laid foundation stone of Freedom Fighters Memorial at Dari.