Dharamshala: After a hiatus of nine years, IPL matches are returning to Dharamsala, home to the scenic Dharamsala cricket stadium, on May 17 and 19. This year, Punjab Kings XI will take on Rajasthan Royals and Delhi Capitals in two highly anticipated matches. The last IPL match was held in Dharamsala in 2013, and since then, no IPL match was hosted here due to a legal battle over the control of the stadium between the then Congress government and the Himachal Pradesh Cricket Association (HPCA).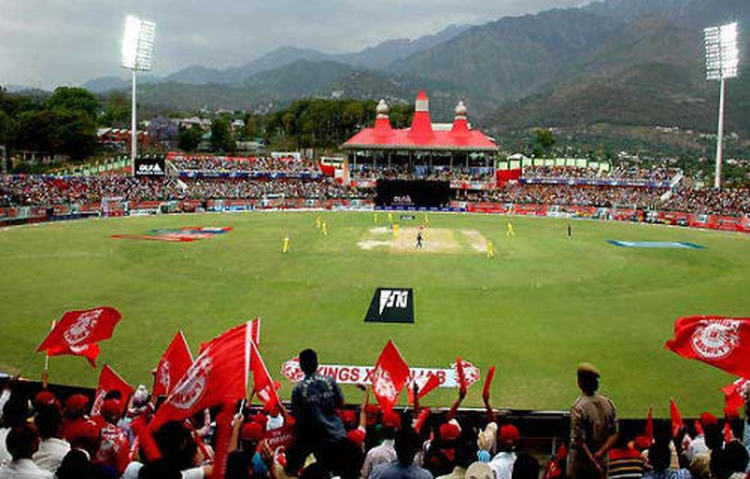 However, the good news is that the Dharamsala cricket stadium's pitch has recently been re-laid, ensuring a fresh surface for the IPL matches. With the return of the IPL matches to Dharamsala, the tourism industry has welcomed the news, with Deepak, a local tour operator, stating that the two IPL matches are expected to attract a huge tourist inflow for a week in May. Bookings for the season have already started picking up, indicating the immense interest in the upcoming matches.
Boasting a seating capacity of 25,000, the Dharamsala stadium has been a popular venue for IPL matches, drawing a host of tourists and cricket enthusiasts in the past. The scenic stadium has also played host to international cricket matches, including the 2016 T20 World Cup. Its stunning location amidst the snow-capped Dhauladhar range makes it one of the most picturesque cricket grounds in the world.
The upcoming IPL games in Dharamsala are expected to provide a significant boost to tourism in the region. With the return of IPL matches to the scenic Dharamsala cricket stadium after nine years, tour operators and hotels are gearing up for an influx of tourists in May.
According to local tour operators, the two IPL matches are expected to attract a large number of cricket enthusiasts and tourists, leading to a surge in demand for accommodation and transport services. With bookings already picking up, hotels and guesthouses are offering attractive packages and deals to cater to the expected surge in demand.
The tourism industry in Dharamsala and the surrounding region is hopeful that the IPL matches will serve as a catalyst for the revival of tourism in the area, which has been hit hard by the pandemic. The matches are expected to promote Dharamsala as a premier tourist destination, drawing visitors not just for the cricket, but also for the stunning natural beauty and rich cultural heritage of the region.