Shimla: On 'World Water Day,' Himachal Chief Minister Sukhvinder Singh emphasised on the importance of water conservation and creating awareness about its worth.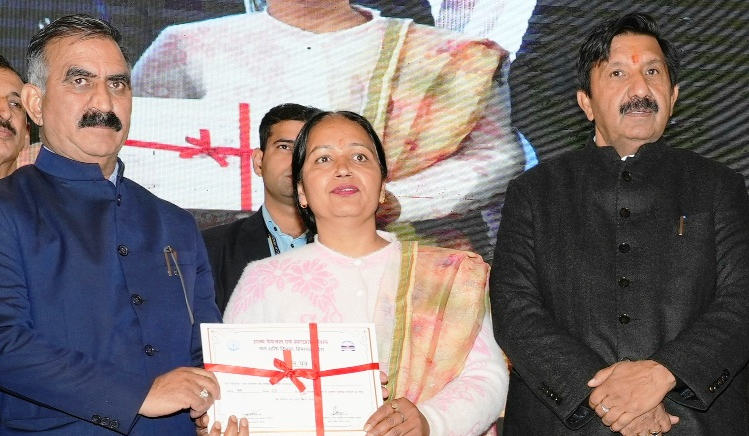 The Chief Minister exhorted for a behavioural change in water usage and its management. According to a report by 2030, forty per cent of the population would have to experience a shortage of water to quench their thirst, he said. "We need to keep the Blue to keep the Green," he said. 
The Chief Minister said in times to come, the water of our rivers can be an asset of revenue generation but for that, we need to adopt 'Green Measures' so as to minimize the impact of Global warming on the Himalayan glaciers and our ecosystem.
The Chief Minister stressed adopting modern technology in the Jal Shakti Department so as to accelerate the pace of the work. The State Government is planning to provide clean water through UV rays technology and to achieve the target to make Himachal a 'Green Energy State' by March 31, 2026, the Government is going to ink an agreement for green hydrogen generation.
To make Himachal Pradesh financially strong and self-reliant again, the Chief Minister said that few radical changes and tough decisions were to be adopted and if required, there can be changes in the rules and the law.
"We have to work untidily to achieve the theme for the 2023 World Water Day is 'accelerating the change to solve the water and sanitation crisis', which calls for the public to alter the way they use, consume and manage water in their lives, said the Chief Minister.
Deputy Chief Minister Mukesh Agnihotri said that the present government has imposed a water cess to increase its revenue and the state is legally competent to levy this cess.  He said that this would go a long way in resource mobilization and sufficient funds would be available for the welfare of the people.