Shimla: To improve drinking water and sanitation services in five towns of the State, the Himachal Pradesh government has signed a Memorandum of Understanding (MoU) of Rs. 817.12 crore project with the French Development Agency Agence Francaise de Development (AFD).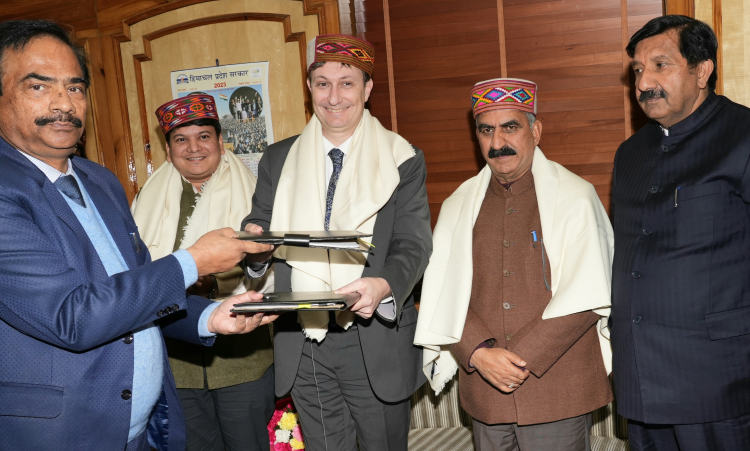 The MoU was signed by Secretary Jal Shakti Vibhag Amitabh Awasthi on behalf of the State Government and country Director AFD Bruno Bosle on behalf of the French Development Agency. Chief Minister Sukhvinder Singh and Deputy Chief Minister Mukesh Agnihotri were present at the occasion.
The objective of the project is to develop better sewerage facilities in five towns of the state viz. Manali, Bilaspur, Palampur, Nahan and Karsog and to improve drinking water supply in Manali and Palampur towns.
Under the project, Rs. 612 crores would be provided by AFD, whereas the State Government would provide Rs. 204.85 crores, said the Chief Minister.
Out of Rs. 425.85 crores in the first phase, Rs. 340 crores would be financed by AFD and in the second phase AFD would provide Rs. 272 crores out of a total project cost of Rs. 371 crores. The implementation period of the project was three years and Phase II will begin 18 months after the commencement of Phase-I.