Solan: Shoolini University has signed a memorandum of understanding (MOU) for student exchange programmes with the University of Venda in South Africa.
The agreement will provide an opportunity for students to study under an exchange programme, summer internship, and pursue higher study opportunities.
Universities faculties would also be able to avail of the facilities of exchange programmes and joint research.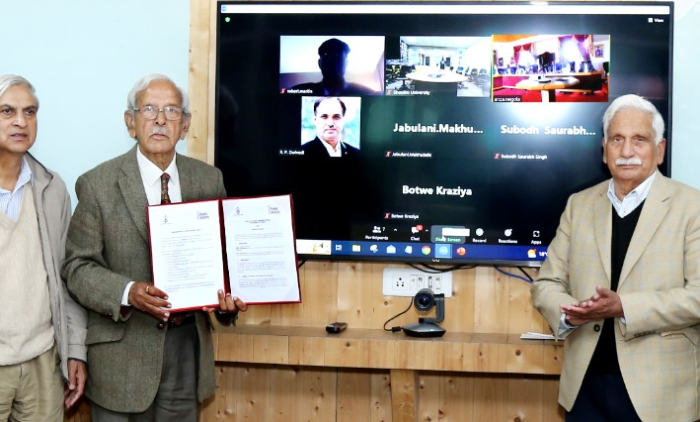 The MOU was signed by Prof. P. K. Khosla Chancellor, Shoolini University, and Dr. Ndanleni B. Nthanbeleni, Vice-Chancellor, University of Venda, South Africa.
The University of Venda is a comprehensive rural-based institution, located in Thohoyandou, in Limpopo Province. It was established in 1982 under the Republic of Venda government.
Director of International Affairs at Shoolini University, Prof. R. P. Dwivedi informed that a team of five members from the University of Venda visited Shoolini University for nine days in January. Shoolini University will send a yoga instructor to the University of Venda to establish a yoga centre soon, Prof Dwivedi further added.