Shimla: Himachal Pradesh Chief Secretary Prabodh Saxena directed the officers to take necessary steps to provide the high-speed facility in remote and rural areas of the state.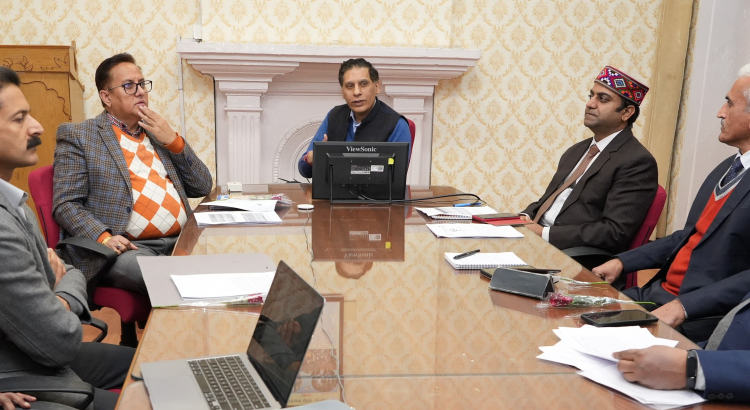 The Chief Secretary, in a State Broadband Committee meeting, under the National Broadband Mission (NBM) here today, asked for time-bound efforts to strengthen fiber connectivity in rural areas.
Directions were issued to expedite the cases of grant of clearances under the Forest Rights Act (FRA) to achieve the targets under the 4G saturation project in a time-bound manner.
He also directed to take necessary steps for the integration of additional data layers in the PM Gatishakti State Master Plan Portal.
Principal Secretary Revenue, Onkar Chand Sharma, Principal Secretary Urban Development, Devesh Kumar, Secretary Information Technology, Dr. Abhishek Jain, Secretary Rural Development, Priyatu Mandal, Director IT Mukesh Repaswal, officers of Bharat Sanchar Nigam Limited, Department of Telecom, Government of India, Forest Department and Himachal Pradesh State Electricity Board attended the meeting.