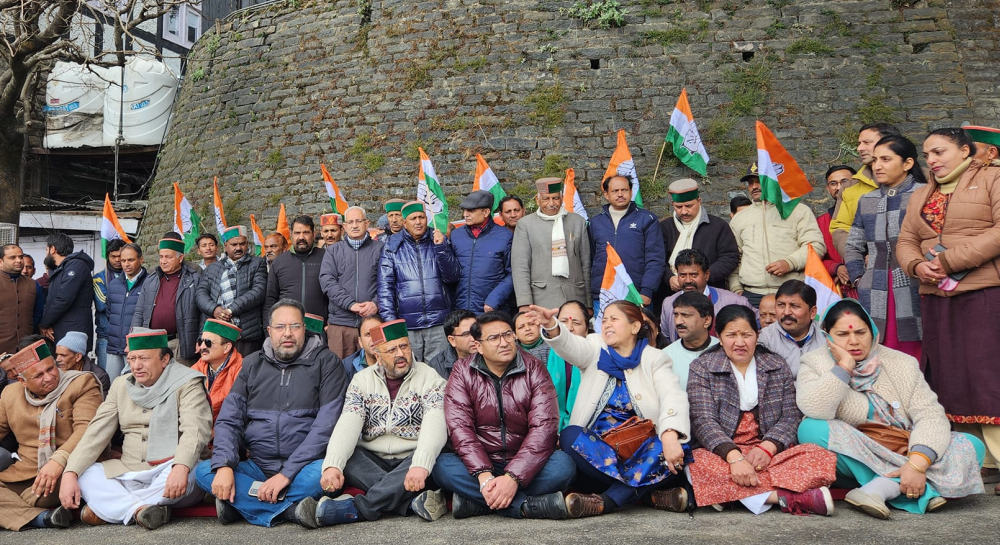 Shimla: Demanding a probe into the allegations against the Adani Group in the Hindenburg Report, the Himachal Congress on Monday staged a protest in front of the gate of the SBI bank in Shimla.
The party leaders demanded the investigation under the Chief Justice of India (CJI) or by a joint parliamentary committee (JPC).
Congress claimed the meltdown in Adani Group shares is a 'scam that involves common people's money as public sector LIC and SBI have invested in them.'
The Congress party called for nationwide protests to press the union government for an independent probe. Congress claimed the Life Insurance Corporation of India (LIC) has invested ₹ 26,500 and Banks have ₹80,000 crores in the Adani group.
After US short-seller Hindenburg Research's controversial report alleging Adani group of share price manipulation and fraudulent transactions, shares of the group had impacted adversely. However, Adani Group has denied the charges.