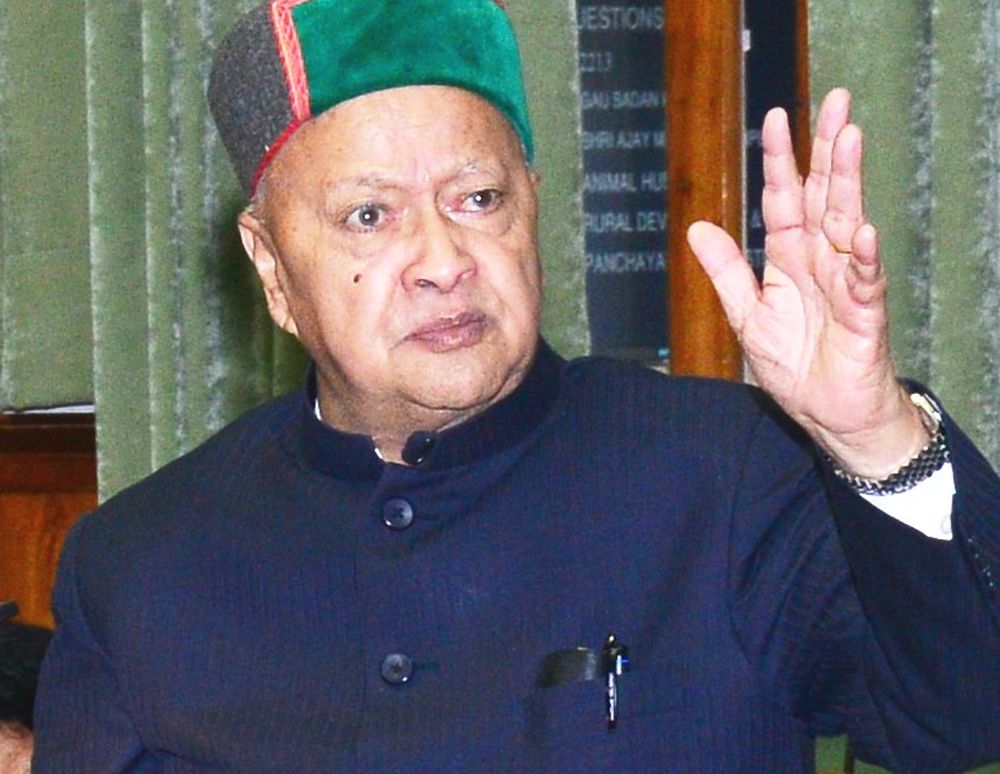 Shimla: Probing disproportionate assets case against Himachal Pradesh Chief Minister Virbhadra Singh, the CBI today raided his private residence 'Holly Lodge' in Shimla.
As per information CBI also carried out simultaneous raids at his residences in Rampur and Saharan and eight other locations.
The officials reached Virbhadra Singh's private residence, Holly Lodge, in the morning. The raid coincided with the marriage of the chief minister's daughter in Shimla. Virbhadra Singh and his family were not at home when the team reached their residence.
The CBI has been conducting a preliminary enquiry against Virbhadra Singh and his family members to probe disproportionate assets acquired by the family. The enquiry was turned into an FIR on Saturday and agency teams decided to carry out raids.
CBI has alleged Singh and his family members acquired illegal income/assets worth Rs 6.1 crore while he was steel minister from 2009 to 2011.
Virbhadra Singh has refuted the allegations, and claimed of falling victim of political vendetta.
However, BJP senior leader Suresh Bhardwaj, Narinder Bragta and Randhir Sharma has demanded resignation of the chief minister on moral grounds.
Earlier yesterday Himachal Cabinet ministers have accused Union Govt for using pressure tactics to destabilize the state government. In their joint statement, Ministers accused Union Govt for implicating Chief Minister in false and fabricated cases only to divert attention of common public from the involvement of BJP leaders in various scams.
However, Youth Congress has blamed Union Government for using CBI against the Himachal Pradesh CM Virbhadra Singh. Indian Youth Congress President Amarinder Singh Raja said the BJP have failed to do Justice with people of Rajasthan, Madhya Pradesh and Maharashtra by not taking action against their leaders like Vasundhra Raje, Shivraj Chauhan, Sushma Swaraj and Pankaja Munde in corruption cases and are busy in taking political revenge against the Himachal Pradesh CM.
IYC President Amarinder Singh Raja said "Indian Youth Congress will fight till last breath to get justice for CM Virbhadra Singh.