Solan: Shoolini University has received ₹9 crore grants from the Department of Science and Technology for the promotion of scientific research.
Shoolini University has received funding under the 'Promotion of University Research and Scientific Excellence (PURSE) Grant.'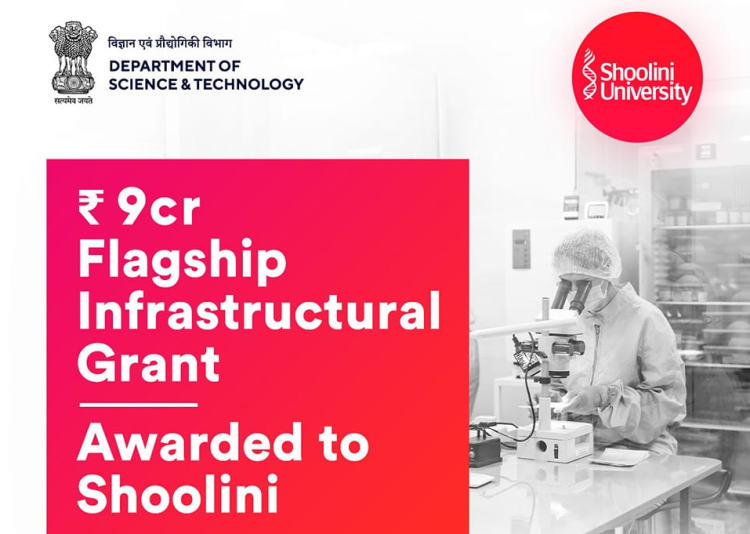 Under the scheme, 70 per cent of the grant is to be spent on modern equipment required for research and the rest of the funds are to be utilised for consumables, manpower, holding seminars, maintenance and handholding of start-ups and industrial collaboration.
As per the condition, the grant is to be utilised over a period of four years. The university has been asked to set up a "Project Implementation Group" for the implementation of the programme.
Noted educationist and Chancellor Prof PK Khosla said the grant would enable the university to purchase expensive equipment for research related to life science, biology, chemistry and other subjects.
Vice-Chancellor Prof Atul Khosla said that the Union Government funding reflects the confidence of the government of India in the research capabilities of Shoolini University. He said the university's consistent excellence in research has already been recognised by various independent and credible ranking organisations like the Times Higher Education, QS and the National Institute Ranking Framework (NIRF).
Recently, Shoolini University has stunned leading universities of the country as it's attained an h-index of 100, making it the highest in North India and second in the country among institutions set up after 2008.