Himachal CM demands for one more Mahila Vahini battalion for state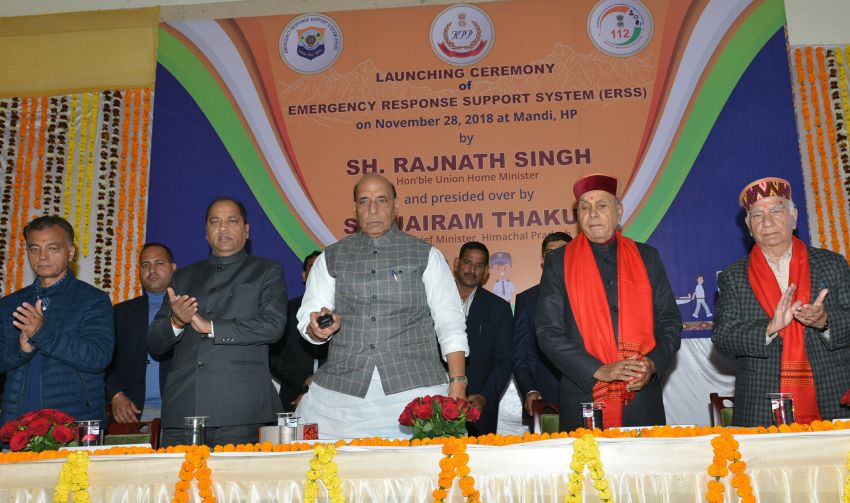 Mandi: Himachal Pradesh today emerged as the first state in the country to implement Emergency Response Support System (ERSS) when Union Home Minister Rajnath Singh in presence of Chief Minister Jai Ram Thakur launched the ERSS for the state from Mandi.
Under this system, all emergency numbers, including 100 for police, 101 for fire, 102 for ambulance and disaster response have been integrated into countrywide one number i.e 112.
Facility would provide a single emergency response number across the country, providing 24 hours and 7 days a week efficient and effective response system which can receive input from various voice and data services such as voice call, SMS, email, panic buttons in public transport etc. to attend to citizen in distress. The system would identify the location of person in distress connecting through voice or data and immediate assistance would be provided to the person in distress.
The Home Minister said that for safety of the women, Women Safety Division has been created. Moreover, several web enabled other schemes have been launched by the Union Government for safety and security of the women.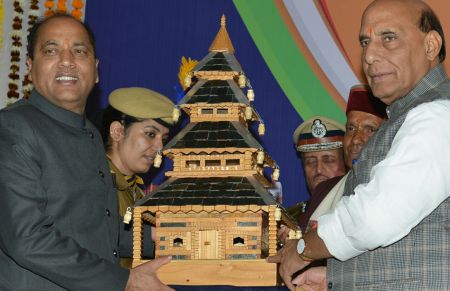 Chief Minister Jai Ram Thakur thanked Union Home Minister for selecting Himachal Pradesh for launching Emergency Response Support System. The CM said that anybody in distress, especially women would be able to call 112 from landline or mobile phone or by using the ERSS. The ERSS would also help in optimum utilization of manpower and prompt action on all the emergency calls. In addition to this, problems related to coordination would also be simplified, he further added.
The Chief Minister thanked the Union Home Minister for sanctioning NDRF battalion for the State keeping in view the tough topography of the region and also for providing seven helicopters for airlifting stranded people in Lahaul valley and Holi in Chamba due to untimely snow fall and rains. He said that the State has suffered losses to the tune of Rs. 1600 crores due to torrential rains during the monsoon this year.
He urged the Union Minister to provide one more battalion of Mahila Vahini for Himachal Pradesh.
Director General of Police S.R.Mardi said that Rs 4.71 crore and 13 vehicles have been provided by the Union Government for effective implementation of this scheme. He said that the unique feature of this scheme was that even volunteers could register themselves under this scheme.