Kashani/Rohru: Sharing some burden of fire affected family of Kaishani village, Himachal Pradesh Chief Minister announced to provide Rs. 2.50 lakh to each family for construction of houses.
Chief Minister Jai Ram Thakur today visited Kashaini village in Rohru Sub Division of Shimla district to meet the affected families. The victims would be provided timber through TD and if required, efforts would be made by the Forest Corporation to provide more timber on subsidised rates.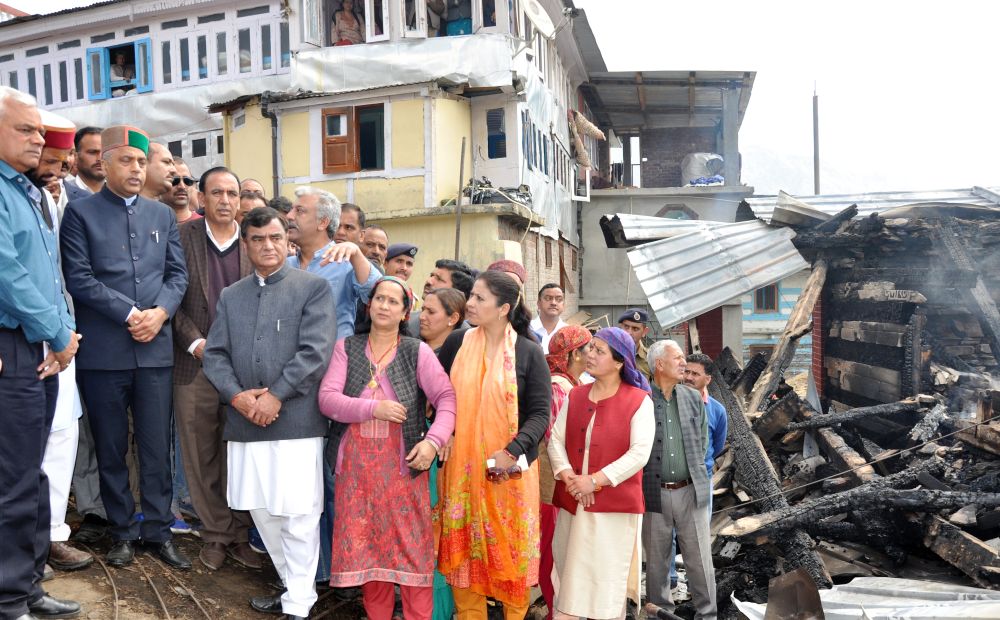 He directed the Irrigation and Public Health department to take effective steps at the earliest for augmentation of drinking water supply scheme to the village.
The district administration had provided Rs. 10,000 each to the victims as immediate relief besides making provision of community kitchen. The government would also make efforts to stop recovery of loans for a time period of one year from the victims, he added.
He said the state government would provide financial assistance for the marriage of a girl of victim family whose marriage was scheduled for in next few days.
Jai Ram Thakur said that government would identify suitable place for construction of houses at Kashaini, however if fire affected families were willing to reconstruct their houses at the same place, then government would make provision of road up to this village, and announced to release adequate funds for construction of road to Kashaini village.
He urged the social organisations to come forward for the help of these families.