Nauni/Solan: The scientists involved with the Zero Budget Natural Farming (ZBNF) trials at the Dr YS Parmar University of Horticulture and Forestry (UHF), Nauni undertook the first harvesting of the crop planted under this model.
This week, the first picking of peas was undertaken at the ZBNF farm falling under the Directorate of Research of the University, and the results have been quite encouraging. Based on the first harvest, the production was calculated to be around 5 ql/acre. The team is expecting up to three pickings from the crop.
The University had started trails of ZBNF under the vision of Acharya Devvrat, Honorable Governor of Himachal Pradesh and the Chancellor of the University.
The research team had planted two varieties of peas at the farm. The first variety was P-89 while the second variety, Azad-P1 was planted 15 days later. Both varieties has coriander as a border crop, which will also be ready for sale by the end of the week.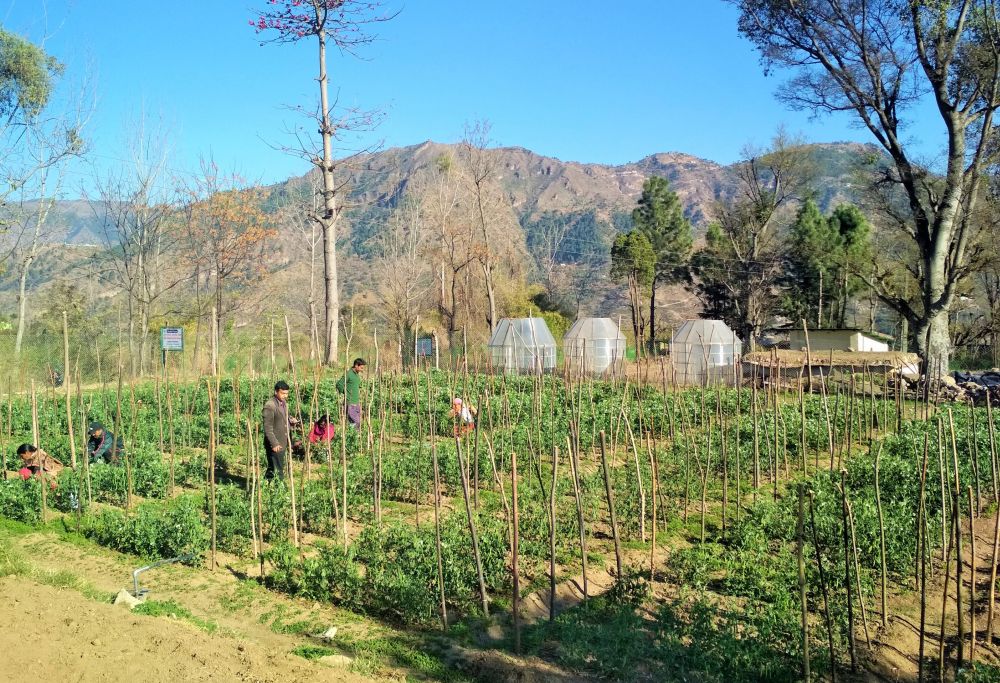 The seeds were treated with Bijamrit and irrigated, and Jivamrit was spayed after every 15 days of germination. The scientists are now evaluating the performance of the two varieties under this model. Dr Rajeshwar Chandel, Joint Director (Forestry) and Coordinator of ZBNF at the University said
"The results have been highly encouraging and we plan to increase the crop area under this model and also expand to crops like tomato and capsicum. The pods in each plant ranged between four to eight"
He added that no pest and disease incident was recorded in the field despite the fact that leaf minor, an insect pest, generally appears on the crop.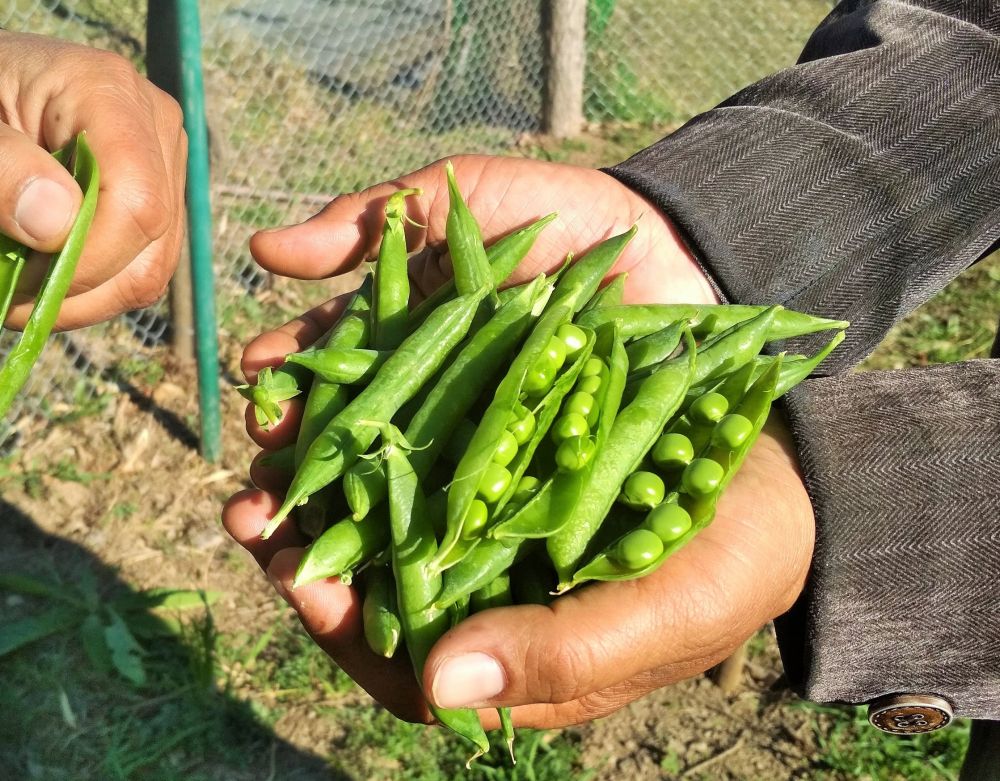 The harvested crop will now be sold to the locals and their feedback will be taken on the quality of the crop. Apart from peas, the university has also planted cauliflower, onion and fenugreek under the ZBNF model and these will be ready for harvest by the end of the month. Various department of the university are also undertaking studies under this natural farming model in their research.
Governor Himachal Pradesh Acharya Devvrat, since assuming office in the state, advocating of implementing the Zero Budget Natural Farming in the state. Acharya Devvrat believed that Zero Budget natural farming can help to improve the economy of the farmers.