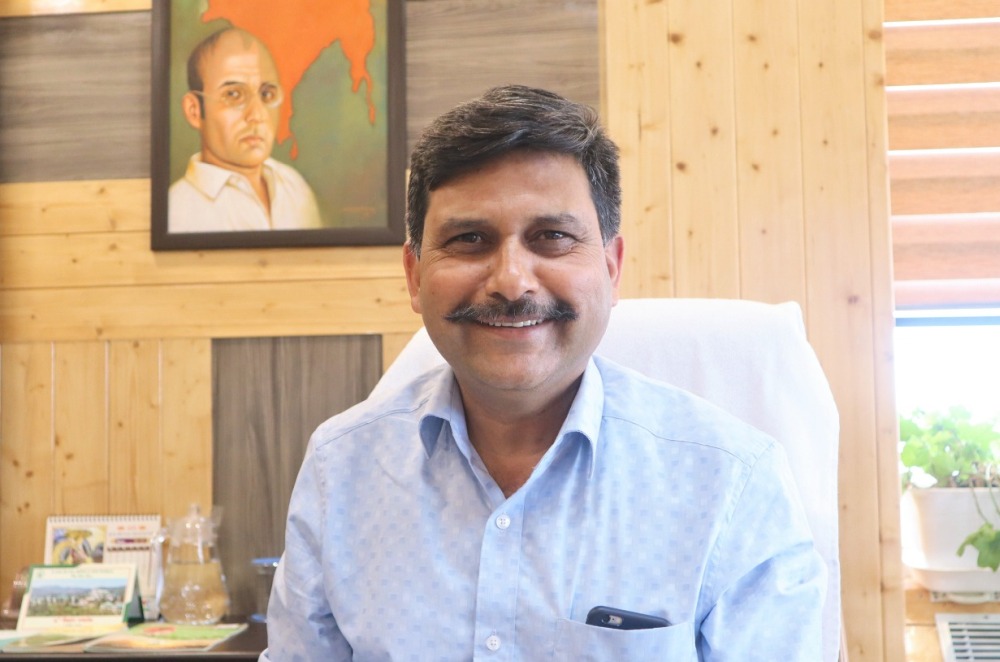 Shimla: Dr Rajeshwar Singh Chandel, Executive Director, Prakritik Kheti Khushhal Kisan Yojana, has been appointed as the new Vice-Chancellor of Dr YS Parmar University of Horticulture and Forestry, Nauni by Governor Rajendra Vishwanath Arlekar.
Dr Chandel has been appointed for the next three years with immediate effect.
A notification regarding this has been issued from Governor's Secretariat, Raj Bhawan, Shimla.
A noted Entomologist, Prof Chandel has over 25 years of experience in education and research. He belongs to Ghumarwin in the Bilaspur district. He was born in 1967. He did his B.Sc in Agriculture and M.Sc in Entomology from CSK HP Krishi Vishvavidyalaya, Palampur and Ph.D in Entomology from Dr YS Parmar University of Horticulture and Forestry, Nauni in Solan district.
He has also done a special course in Agriculture and Forestry from Germany.
Prof Chandel started his career as a Research Fellow and has served in many important posts. He had also been Joint Director, Research, Senior Scientist, Entomology and Principal Residue Analyst in Nauni University earlier.
He has done extensive research on apple pollination in dry areas, herbal honey production, increase in production of pistachios and many other fields.
Prof Chandel is member of various committees in NITI Aayog, Union Ministry of Agriculture and Farmers' Welfare, different states and Universities in the country.
Prof Chandel has headed projects with national and international funding and has remained a member of different teams. He has also remained the editor of various research publications and a member of their editorial committees.
He has been recognized and awarded by various organisations for his contribution in agriculture, horticulture, education, research and farmers' welfare. He has been a key speaker in various national and international conferences.
Prime Minister has also appreciated the Himachal model of natural farming led by Prof Chandel at different platforms. It is because of Prof Chandel's efforts that Himachal Pradesh is on the way to become a natural farming state. Many other states in the country are now adopting the Himachal model of natural farming.