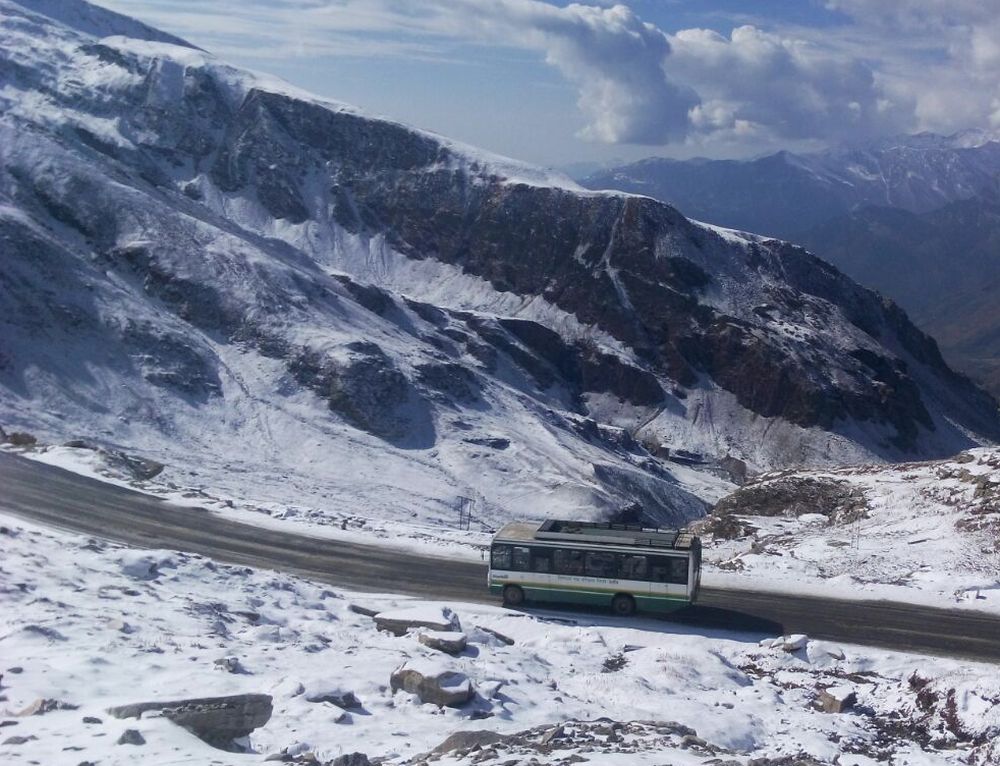 Himachal Roads Transport Corporation (HRTC) has started India's first electric bus service for Rohtang Pass. Transportation minister G S Bali flagged off the electric buses to Rohtang.
The Himachal Pradesh has become the first in the world to ply electric buses at an altitude of 13 thousand feet. These buses will ply on 51km eco fragile stretch between Manali and Rohtang.
Made in India by Goldstone Infratech, the electric bus has been certified by the Automotive Research Association of India (ARAI), after extensive testing at part level and vehicle level at various testing facilities.
Each electric bus has a capacity to carry 30 passengers and can cover 200 km with the fully charged Lithium Iron Phosphate battery. Its batteries can be recharged in less than four hours. These batteries are known for longer lifetime, better power density and is also safe due to chemical and thermal stability. The HRTC hasn't fixed its fare but is expected it to be marginally higher than diesel buses.
Electricity charging points have been installed at Manali and Marhi.
The buses will ply on Manali-Kullu and Mandi routes during winters when the road to Rohtang is blocked with snow. The government has also decided to start an eight-seater electric vehicle service in Manali town.
The minister revealed the state government has started drive to replace diesel buses with electric buses. And 50 electric buses would be add to its fleet.
Earlier, the National Green Tribunal had raised concern about the fast degrading ecology of Rohtang pass, and ordered the Himachal Pradesh government to stop plying of all petrol and diesel vehicles on Manali-Rohtang route and run CNG and electric vehicles only. Under pressure from the green court the state government initiated to start the electric buses.