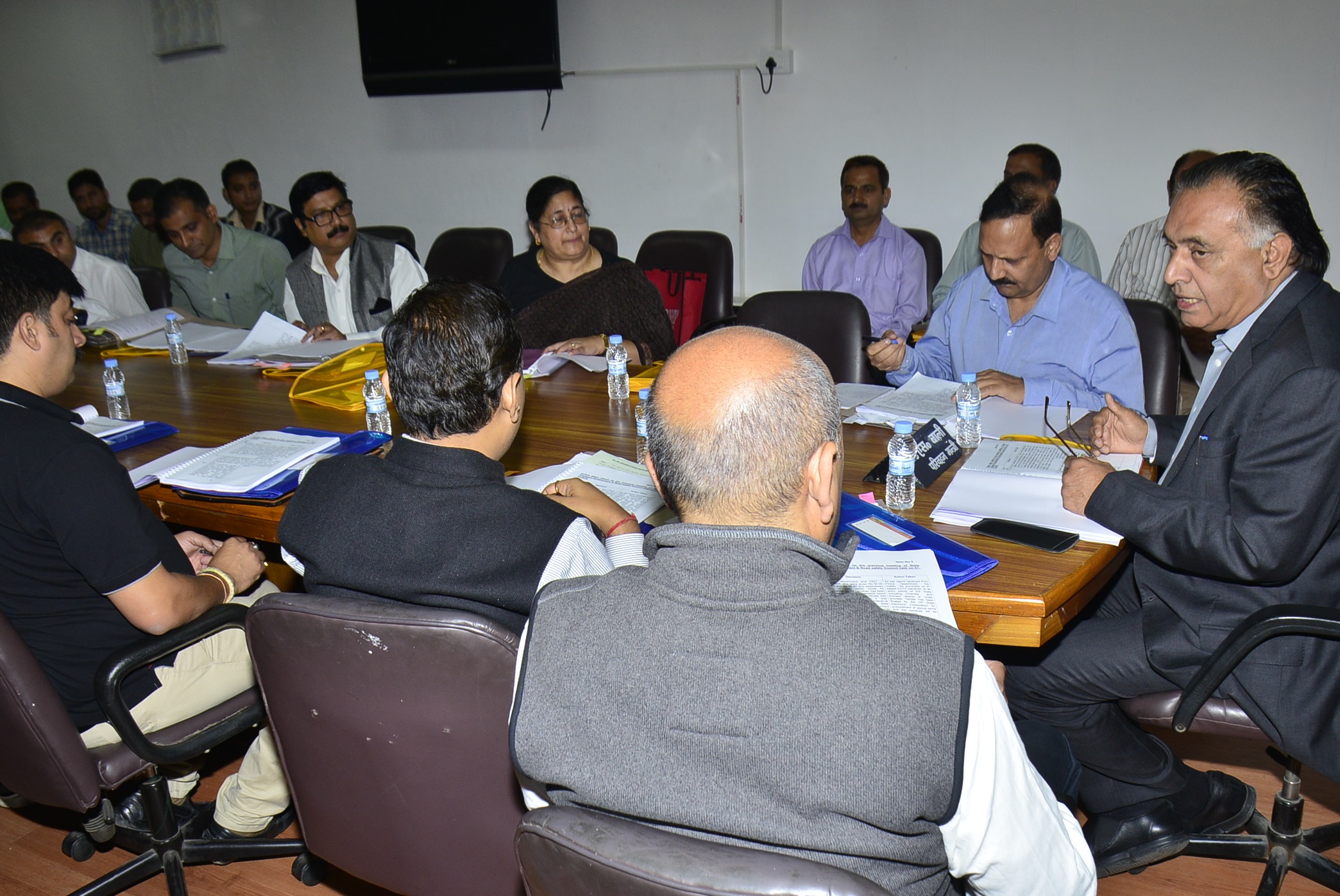 Shimla: Machine based ultra-modern timing system would be launched at five important tourist towns of the State to ensure timely exit of the vehicle from bus stops and to check crowding of vehicles at these points.
The system would be placed in service to regulate traffic congestion in these towns. Thereafter, it would be replicated in other parts of the State as well. Transport Minister G.S. Bali stated this while presiding over the 4th meeting of State Transport Development & Road Safety Council, here today.
He said that corpus fund for Drivers and Conductors employed in private sector would be created by the Government for welfare of this large workforce. The corpus fund will be utilized to give ex-gratia relief to this category after rendering a genuine period of service. Their service record will be computerised and data will be maintained by the Transport Department.
Transport Minister said that road safety was the major concern of State Government and there would be no scope of compromise on violations of traffic rules. He ordered that all the junk vehicles parked on the acquired width of the roads alongwith junk/kabad by kabaddies should be removed with 15 days all over the State. The Department alongwith police would launch a special campaign to remove any kind of junk obstructing traffic on the roads.
Bali said a National Workshop on road safety has been proposed to be held in Himachal Pradesh in near future to discuss various issues pertaining to road safety particularly in hill states.
He said that Public Works Department, Police and Transport Department had been allocated funds of Rs. 50 crore, 2 crore and one crore respectively for the road safety and there was no scarcity of funds for road safety measures. He asked PWD authorities for early removal of black spots from the roads to avoid accidents. He directed to ensure proper signages on each road and removal of private hoardings. He said Korean Crash Barriers would be installed on dangerous zones in Chamba, Kangra, Shimla and Sirmour districts on pilot basis. Shri Bali said that he had issued an advisory for not taking vehicles on kachcha spots on the roads.
It was informed in the meeting that all licenses were being prepared online and people need not to come to the office for many other services also. It was also apprised that more than 300 black spots were identified out of which 90 black spots needed immediate attention of Public Works Department.
Dr. Sunil Chaudhary, Director Transport welcomed and conducted the proceedings.
Deputy Mayor Rakesh Kumar Sharma, Additional Chief Secretary (PWD) Tarun Kapoor, Principal Secretary (Transport) Sanjay Gupta, DIG Police Punita Bhardwaj and other official and non-official members of the council participated in the meeting.