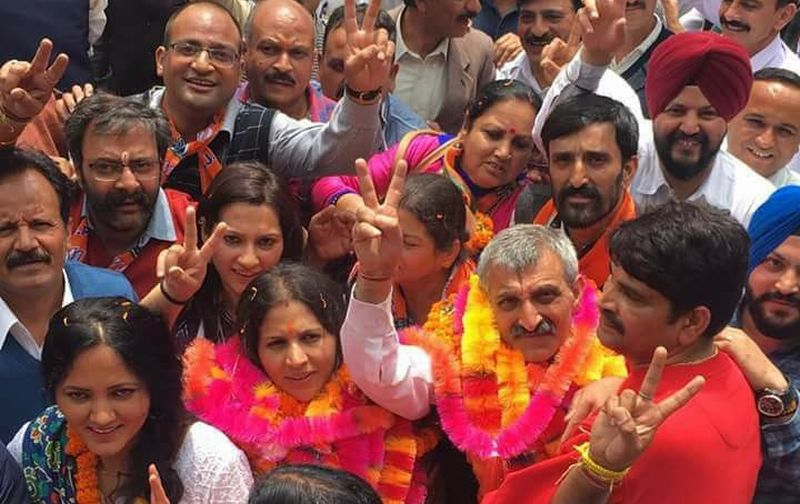 Shimla: BJP backed Anandale councillor Kusum Sadret was today elected new Mayor of Shimla Municipal Corporation. Rakesh Kumar, won as an Independent candidate from Panthaghatti ward, but now in the BJP, was elected the deputy mayor.
Kusum Sadret elected with 19 votes in her favour, while the Congress candidate Simmi Nanda received 13 votes. One vote was deemed invalid as CPM councillor Shelly Sharma abstained in the election. While, the deputy mayor candidate Rakesh Kumar got 20 votes and Congress's candidate got 13 votes.
Himachal BJP had created history by winning Shimla Municipal Corporation. BJP supported candidates won 17 seats, while Congress 12 seats and CPM had lone seat of Summerhill ward from 34 seats. 4 independent candidates also elected to the house, and now two of them are supporting BJP in the house. 60 percent electorates had exercised their franchise. The state Election Commission had set up 153 polling stations to enable over 91,000 voters to exercise their franchise through electronic voting machines.
The saffron outfit has first time succeeded got the post of Shimla MC Mayor after the party won a majority of wards in the Shimla Municipal Corporation. The corporation was a Congress bastion for long 31 years.