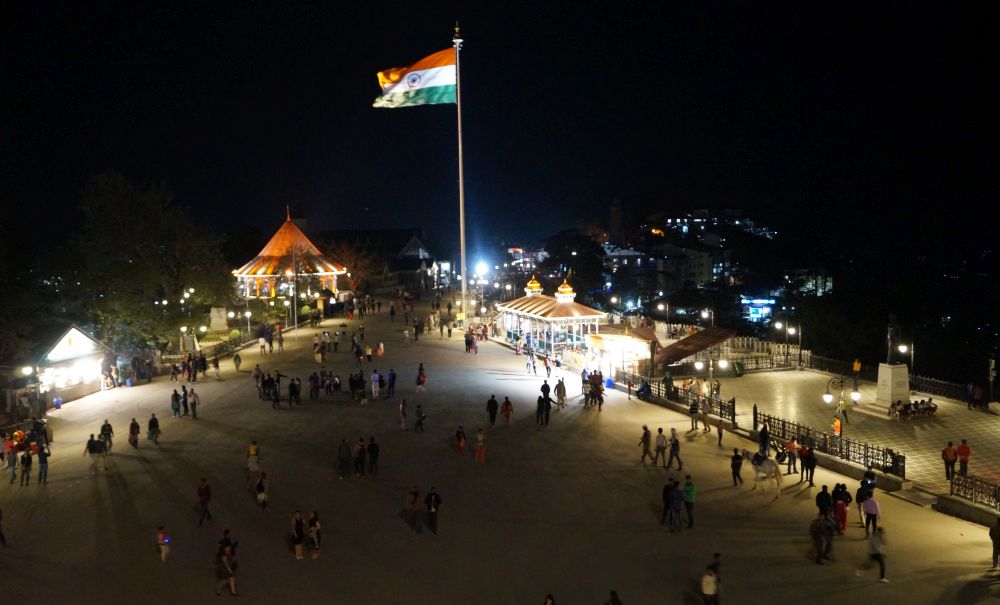 Shimla MC Deputy Mayor Tikender Singh Panwar has requested Prime Minister Narendra Modi to shift his rally venue from historic Ridge maidan. Panwar, in his letter to the Prime Minister of India, informed the 107 years old storage tank, under the Ridge maidan, has developed cracks and doubtful of withholding the weight of huge gathering.
The British era storage tank was constructed in 1910.
Tikender informed the Prime Minister that storage tank has a stone masonry built structure and does not have any reinforcement. He claimed that tank is highly vulnerable for large congregations and even developed massive cracks at one end towards the Lakkar Bazar area. CPM leader further apprised the Prime Minister
"over the years of 'developmental activities' instead of scrapping the concrete from the top there has been more than 3 feet surcharge load of concrete in successive decades which makes this tank more vulnerable in its load bearing capacity owing to old stone masonry composition"
Because of old structure and highly vulnerable for large congregations the venue for the Shimla summer festival was shifted onto the other side of the Ridge towards the Gaiety theatre, letter further read.
While Shimla BJP has ridiculed the Deputy Mayor claims and termed it a political ploy to hide its failure of its tenure. Shimla BJP stated that many rallies have been successfully hosted at the Ridge maidan. Meanwhile, the state BJP is making all out efforts to make the rally a grand success ahead of the Shimla Municipal Corporation elections. The party hoping to attract huge gathering for the rally.
Prime Minister Narendra Modi is scheduled to address the party rally on April 27 at historic Shimla Ridge maidan after starting regional connectivity scheme UDAN (Ude Desh ka Aam Nagrik) from Shimla Airport at Jubbarhatti.