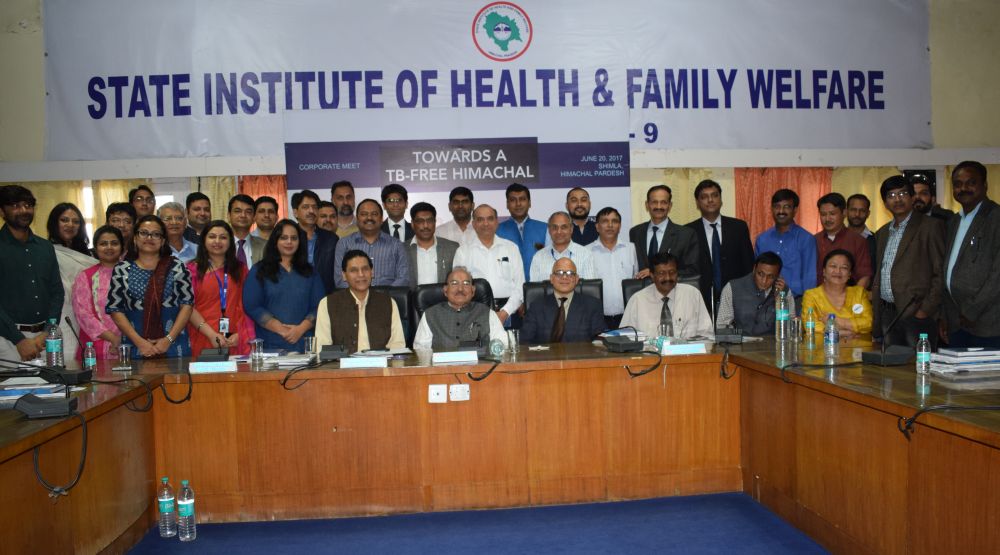 Shimla: Tuberculosis was the biggest infectious killer disease in our country where more than 28 lakh people were in grip of this disease. TB is also well recognized problem in Himachal Pradesh, and state government aiming to get rid of this dreaded disease completely well before 2023, against the national target by 2025.
Health & Family Welfare Minister Kaul Singh Thakur, in a meeting with the representatives of various corporate houses functioning in the State, expressed satisfaction on Revised National Tuberculosis (RNTCP) program performance in terms of case detection rate and treatment success rate of the State which was above the desired national rate.
Thakur said the Himachal Pradesh became first State to roll out fixed dose combine (FDC) and daily regimen for TB patients and 6000 TB patients have already been put on daily regimen.
To eliminating the disease, the minister emphasized of requirement of huge resources and involvement from all stakeholder was imperative for achieving this goal. He said given the health and economic impact of TB on society at large and the workforce in particular, the Call to Action for a TB-free India was a call for corporate to invest their valuable time, energy and resources to end TB.
Health Minister said Corporate Sector could support the TB program in many ways under its corporate social responsibility program, awareness generation and screening activities besides providing nutritional and social support to needy TB patients would be of great support. He however expressed happiness that few corporate were working for TB control in Himachal Pradesh. He asked the business houses to provide a CBNAAT, a latest TB diagnosis technology facility fitted in a vehicle to State with Cartridges support so that State utilizes its services in areas with difficult access to services.
The State has nine cartridge based nuclic acid augmentation test (CBNAAT) machines for diagnosis of (multi drug resist) MDR-TB whereas five more machines would be established in remaining districts i.e. Kinnaur, Lahaul-Spiti and Kullu besides Palampur and Nurpur within next two months.
The State Government was providing supplement nutrition to MDR patients from State budget and efforts were on to extend the same to all TB patients. The State Chief Minister had recently announced a scheme "Chief Minister TB Elimination Scheme" in the state Assembly session and its various components had been put on task.
Principal Secretary (Health), Prabodh Saxena said that DR-TB centres were being increased in the State and provided adequate funds besides organizing workshops and awareness camps at various places.
HP State TB Control Officer Dr. R.K. Baria, Regional Director, the Union Dr. Jamie Tonsing, Director Health Dr. Baldev Thakur, Director NHM Pankaj Rai, other Officers of Health Department among others were also present.