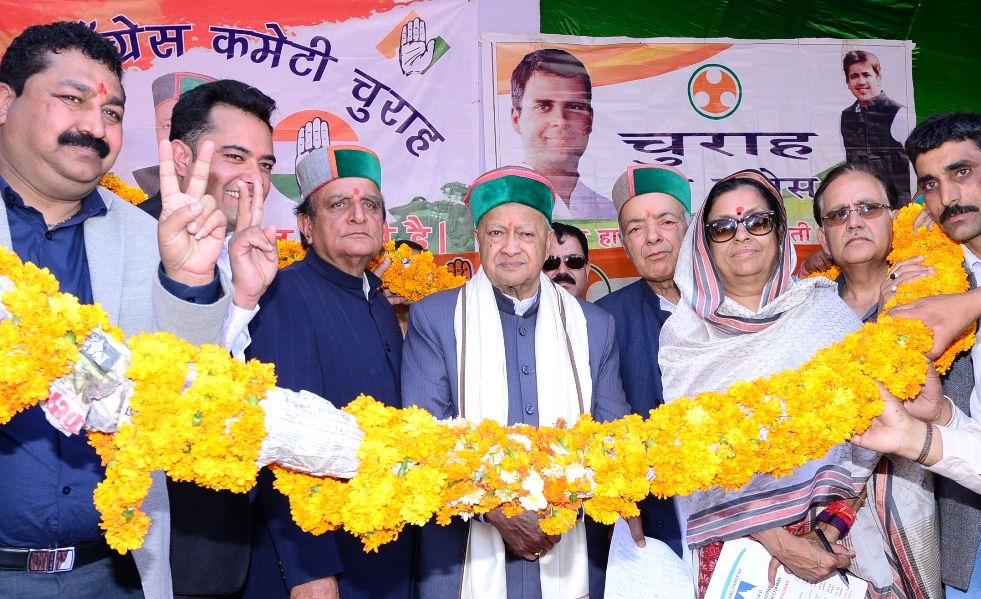 Churah: Chief Minister Virbhadra Singh today announced to increase the honorarium of Special Officers (SPOs), the local youth deployed to assist the security forces along interstate border of Himachal Pradesh with Doda district of Jammu and Kashmir to Rs 2000 per month.
Singh, while speaking at Rajnagar Chamba, said that deployed since 1998 after the massacre of obverse 35 labourers in Saturndi area of Churah by terrorists, these SPOs were playing an important role in assisting paramilitary forces. They were getting an honorarium of Rs 4000 which now would be Rs 6000 per month.
The Chief Minister who inaugurated the development projects worth Rs 18 crore in Churah, announced sub tehsil office at Pukhri, HPPWD division at Tissa and Industrial Training Institute (ITI) at Bhanjraru in Tissa. He announced new Primary Health Centre to be opened in Masroond and a hostel for minorities at Bhanjraru.
He directed to strengthen the electricity infrastructure in the area especially in the villages close to the bordering state of Jammu and Kashmir. He directed the department to replace old electric poles immediately and to ensure uninterrupted power supply to the far off villages.
The Chief Minister said that the state had witnessed unprecedented development during that last four and a half years of its regime. The per capita income which was merely Rs 248 in the year 1948 hade gone up to 1,47,277 as of now.
Virbhadra Singh said the State had achieved spectacular progress in core areas of health, education and balanced development of infrastructure with special focus on the poor and under privileged. Today there were as many as 15,550 schools in the state and the road length was around 37,000 kilometres. The state had achieved 100 percent electrification.