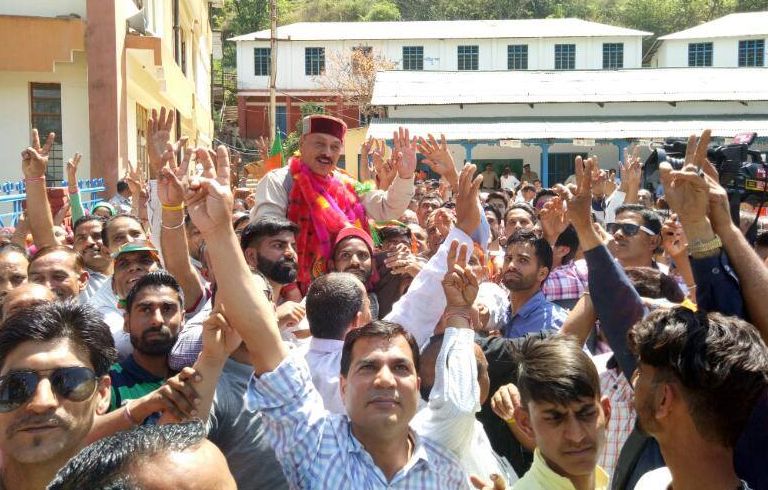 The BJP has retained Bhoranj Assembly seat, with Dr Anil Dhiman defeating his nearest rival, Congress's Promila Devi by 8,290 votes.
With the victory, the strength of the opposition BJP has increased to 28 in the 68-member House. The victory is seen as a shot in the arm for the party, which hopes to make a comeback in the assembly polls in the state, which are scheduled to be held later this year.
BJP candidate polled 24,453 votes against the 16,144 votes polled by Promila Devi. Pawan Chandel, an Independentc candidate polled 4,630 votes.
Dr Anil Dhiman is the son of BJP stalwart and former minister Ishwar Dass Dhiman, who won the seat six consecutive times since 1990. He made his electoral debut when the seat fell vacant following the death of the former minister in November last year.
Upbeat with the result, BJP leaders termed it a historic win. Leader of Opposition Prem Kumar Dhumal congratulated party cadres and stated that electorates have entrusted the policies of BJP and reiterated his claims of winning the forthcoming assembly election with huge margin.