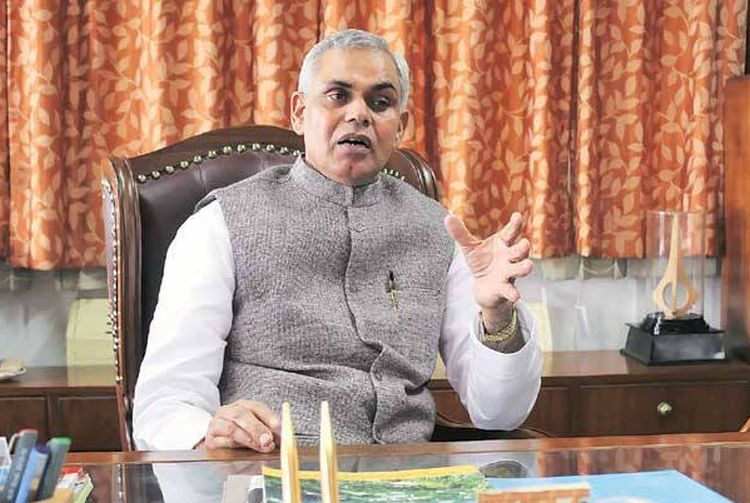 Governor Acharya Devvrat while speaking during a function organized on the occasion of Sardar Bhagat Singh Balidan Divas at Nurpur in district Kangra today said that we have a rich history of martyrs who sacrificed their lives for the sake of the country. Youth must read the books related to them so that they could get inspiration from their lives and contribute in nation building.
He said the society which forgets its 'real heroes' get vanished from the pages of history and added that the history of supreme sacrifices of martyrs should never be forgotten.
He said that youth is the power of the Nation but it is unfortunate that students are being given little knowledge regarding martyrs through textbooks.
If we teach their martyrdom, then surely we can understand the value of freedom,
he said.
While paying tribute to Shahid Bhagat Singh, Rajguru and Sukh Dev on their martyrdom day, Acharya Devvrat said that they sacrificed their lives for the freedom of the country. He honoured the family members of Pathankot and Kargil martyrs on the occasion. He also honoured mountaineer Kumari Akriti Heer from Nurpur, the first Indian woman to climb Elbrus Mountain of Europe and announced Rs. 51000 for her unprecedented achievement.
Earlier, the Governor also inaugurated Blood Donation Camp at Rana Farm, Bodh, Jassur organized by Nurpur Blood Donors Club.
He participated in cleanliness campaign at Niazpur market in Nurpur and expressed satisfaction that market area was clean and people were aware about maintaining cleanliness.
Later, the Governor visited Maharishi Valmiki Temple at Nurpur and had lunch with the community members.