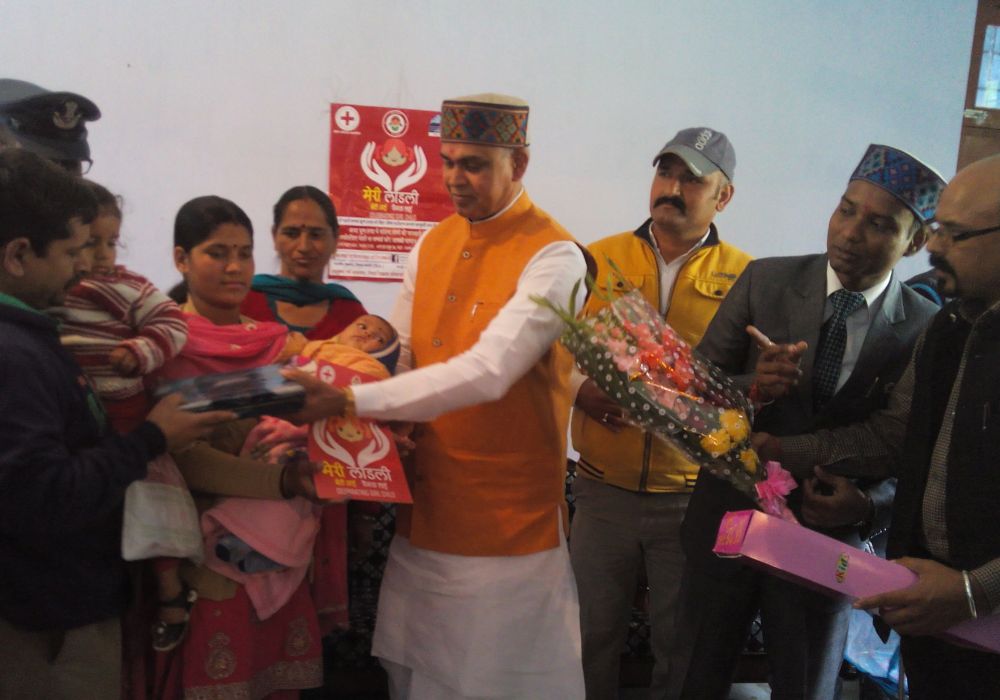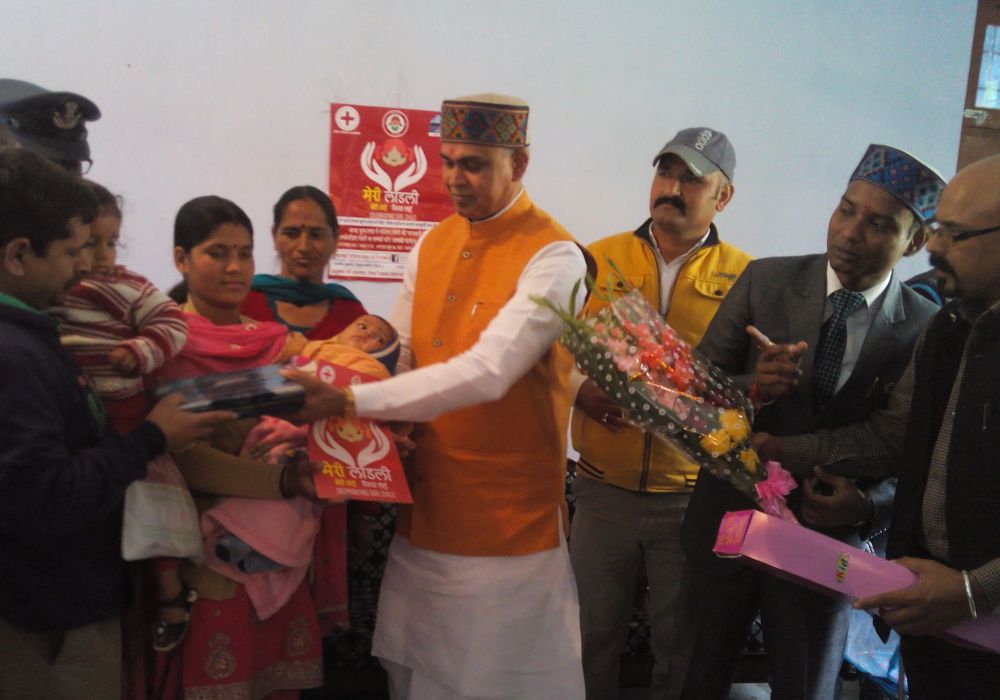 Mandi: Governor Acharya Devvrat has taken a new initiative by visiting the families where female child was born and distributed gifts to the newly born.
Aiming to change the mindset of the people about the birth of girl child and sensitize them about the importance of women in the society, the Governor visited Behna Panchayat and Malori village in Bharon Panchayat in Mandi, today and congratulated the families of the girl child.
On the occasion, Governor said the district administration had taken important initiative to check female foeticide and launched "Meri Ladli" campaign after the success of "Beti Bachao, Beti Padao" programme in order to encourage the society to promote girl child.
The Governor honoured five girls of Bahna and two girls of Malori village during his visit. He also announced Rs 2 lakh to the district administration for successful implementation of "Meri Ladli" programme in the district. He said that this programme should be started throughout the state.
He also launched cleanliness drive jointly organised by Mahila Mandal and Gram panchayat Bahna at Bahna.
Acharya Devvrat urged the women to come forward and involve themselves in such social awareness programmes like Meri Ladli. He said
"there were minimal cases of dowry in the State but to maintain gender ratio it was important to initiate such activities in the society"
He also urged the women folk to contribute towards environment protection to make the ambiance clean.