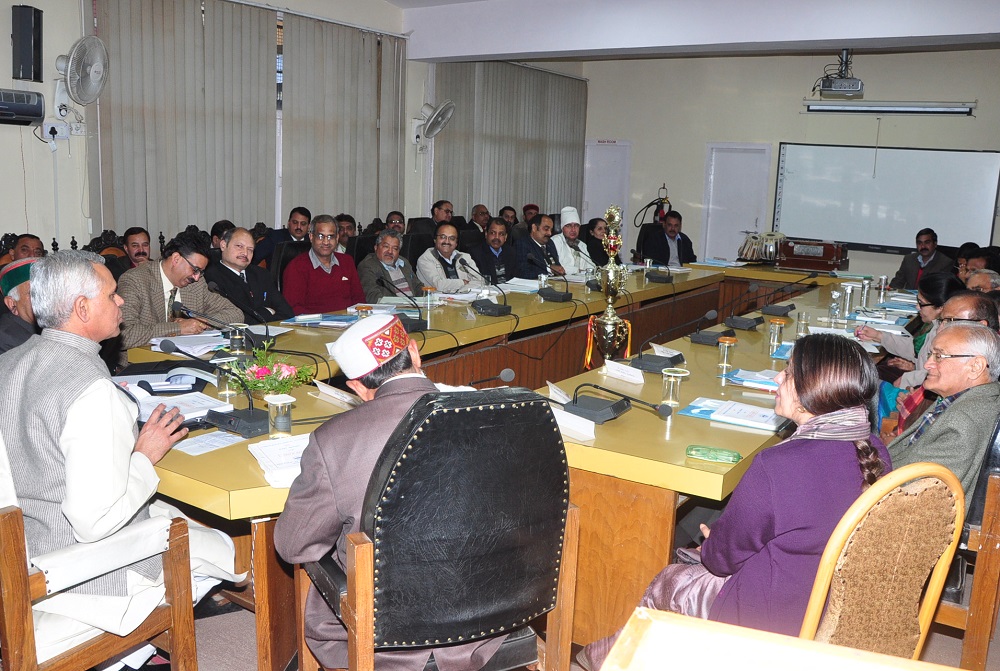 Shimla: Governor Acharya Devvrat called upon the teaching faculty and authorities to work with more dedication, devotion and discipline for the welfare of the university. He Governor was presiding over the 28th general meeting of the University Court, here today.
The Governor, who is also Chancellor of Himachal Pradesh University, Shimla, stressed for the need for violence-free campus without any involving in political activities.
Acharya Devvrat said there was an urgent need to work with transparency for a congenial and healthy society. He said that the teacher has bigger responsibility to Chisel, Model and Tailor the young budding talent for their brighter future and all-round development.
The University Court approved the Annual Accounts and Audit Report for the year 2012-13.
The Governor congratulated the Vice-Chancellor on getting "A" grade to the University from NAAC and exhorted to work for the forthcoming accreditation scheduled in 2021.
Vice Chancellor Prof. A.D.N Bajpai briefed out various activities being undertaken by the Universities and its achievements. He said that as per the direction of the Governor, the University court meeting was being organized within a period of three months.
Pro Vice-Chancellor Prof. Rajinder Singh Chauhan, Additional Chief Secretary Dr. Shrikant Baldi, Secretary Education Rakesh Kumar, Registrar Dr. Pankaj Lalit, Deans and members of the university court were present on the occasion.