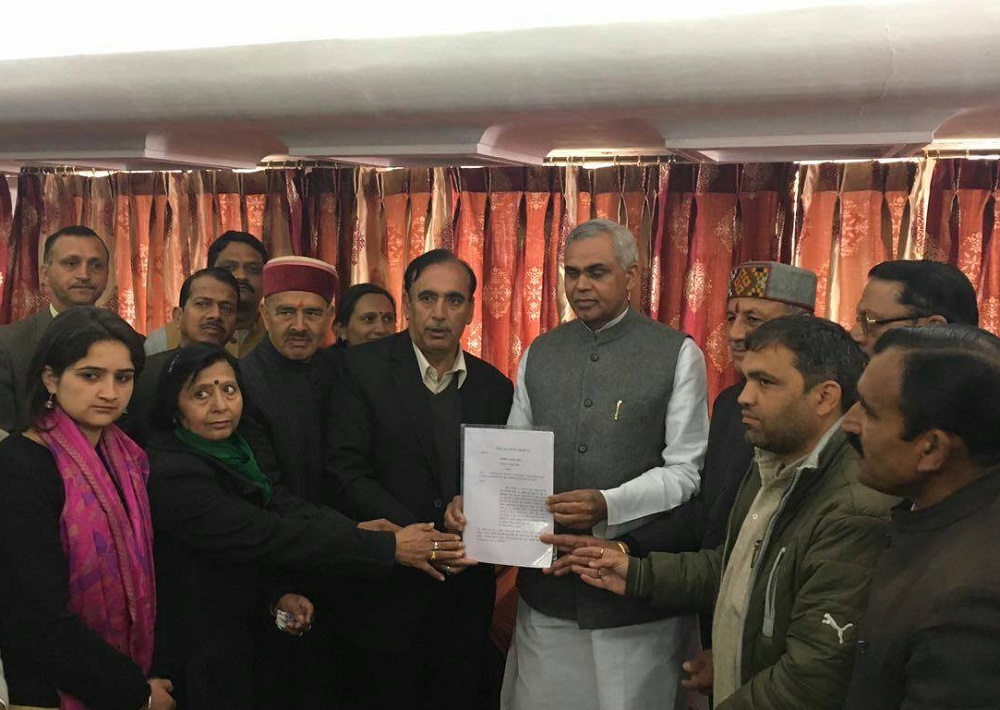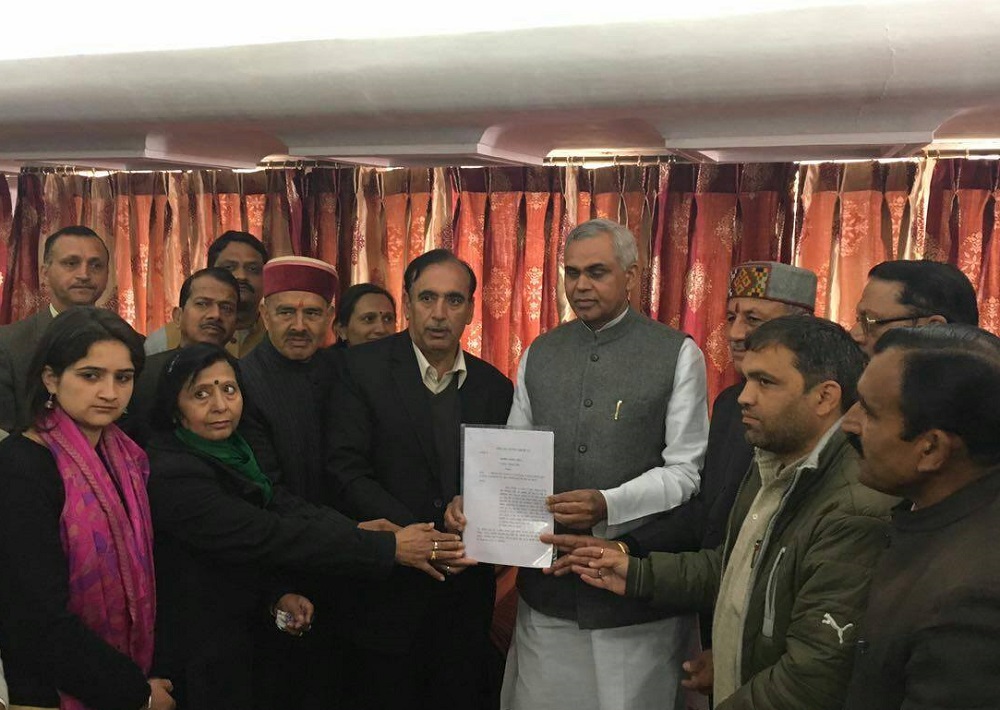 Shimla: Demanding a high-level enquiry into the import of 'virus-infected' apple plants from Italy, former Horticulture Minister Narinder Bragta led State BJP Kisan Morcha submitted a memorandum to Governor Acharya Devvrat.
The memorandum urged the Governor to order a high-level inquiry into the import of 'virus-infected' plants from Italy, threatening the Rs 4,000-crore apple industry and also order a probe into why the plants were imported from Italy when several other countries, including the US, Canada and Switzerland, were producing better quality root-stocks.
While, a Horticulture Department spokesman claimed that the imported root stocks were inspected and tested by Professor and Head plant disease department, Dr. Y.S. Parmar Horticulture and Forestry University Nauni. Five samples of Radlam Gala plants at Sarahan, Duttnagar and Pangana had shown symptoms of phytoplasma like virus. The department got these plants tested at Institute of Himalayan Bio Resources Technology Palampur and there no infection was found according to test reports.
Horticulture Minister Vidya Stokes also denied the BJP's allegations and described it as false and misleading. Stokes termed the allegations aiming at sabotaging the unique efforts of the Government to bring about paradigm and radical change in the horticulture sector through the implementation of externally aided World Bank Project worth Rs. 1134 crores for transformation and revitalization of Horticulture Sector in this hilly state.
Horticulture Minister said the project design was to address the constraints which Horticulture sector is presently facing such as low productivity, lack of assured irrigation facilities, fierce competition from abroad due to free international trade, more frequent weather related shocks etc. Major focus of the project interventions is also to undertake agglomeration of small and marginal farmers, to improve economies of scale in production, marketing and processing.
Stokes said that CSIR lab Palampur found no viruses which were suspected as per visual observations in few plants (5 numbers only) in one variety at PCDO Duttnagar had been ruled out. She clarified that earlier the report issued by the Designated Agency for the State was based on the procedure which was less precise as compared to techniques being used by the CSIR Lab. Hence it was absolutely wrong to spread such ill-founded and baseless rumours in public and the propaganda made is ill founded and not based on the scientific facts.
The Minister claimed the government has imported latest improved varieties and root stock suitable for agro-climatic conditions of the state following competitive bidding process of the World Bank.
Stokes also denied the allegations of benefiting commission agent. She claimed that offers were invited from only registered and recognized nurseries in the world. Three companies participated in the bidding process and order was placed to L-1 suppliers as per the World Bank and State Government guidelines. She said that before dispatching the material from Itlay, a competitive and technically sound Professor Dr. Satish Sharma of Department of Plant Pathology of UHF Nauni visited Italy and report was submitted by him about quality and competitiveness of the material. The plant material was inspected by the Plant Protection Department at Mumbai Port also.