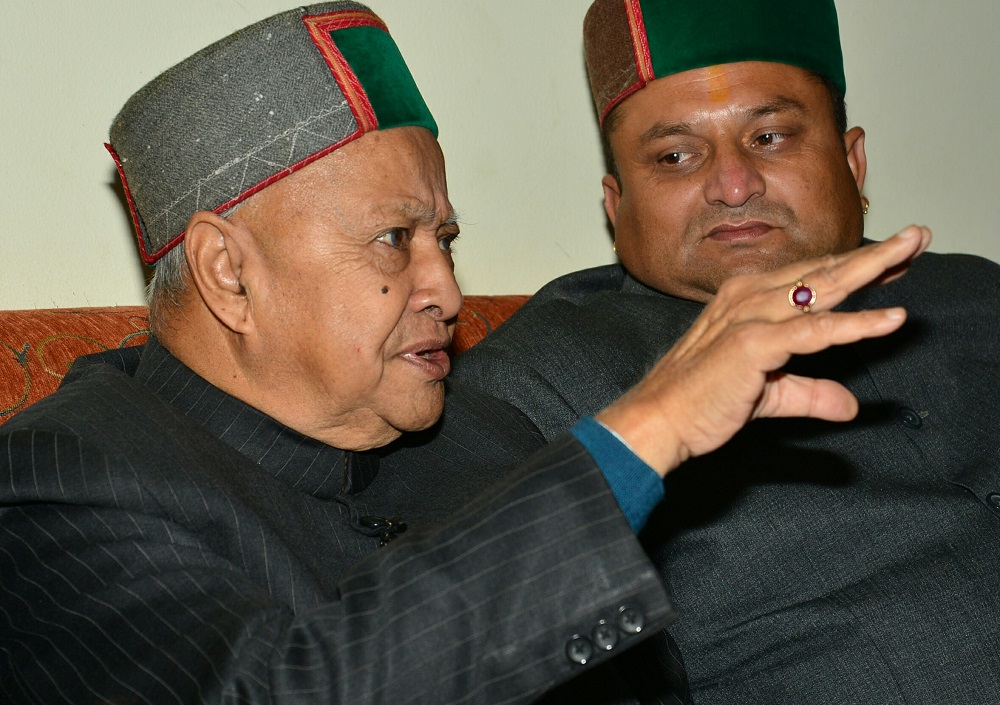 Nahan: Though nation has returned to the normalcy after the sudden demonetisation of all ₹500 and ₹1,000 on 8 November 2016, but in political arena it's still making news. Today, veteran Politician Virbhadra Singh, who is active in politics from last 54 years, criticized demonetization of currency notes and termed it a black chapter in the history of the country where people were restricted to withdraw their own money from the Banks.
Singh, in a public meeting in Nahan assembly constituency of district Sirmaur, claimed that the move of Prime Minister Narendar Modi has completely halted the economic progress of the country and the State as well.
Chief Minister termed demonetisation a big jolt to economy, and claimed that farmers and horticulturist of the State were worst sufferers.
He said that necessary arrangements and steps before demonetization of big currency notes should have been ensured for the safeguard of interest of farmers, small traders, wagers and those who have hard-earned cash money in hand.
The Union Government had claimed the action would curtail the shadow economy and crack down on the use of illicit and counterfeit cash to fund illegal activity and terrorism. However, move was also heavily criticised as poorly planned and unfair, and was met with protests, litigation, and strikes.
Many noted economists had also raised their concern against the move. Nobel laureate Indian economist Amartya Sen, severely criticised the demonetisation and called it a "despotic action" among other things. Former Senior Vice-President and Chief Economist of the World Bank, Kaushik Basu, called it a 'major mistake' and said that the 'damage' is likely to be much greater than any possible benefits. Pronab Sen, former Chief Statistician and Planning Commission of India member, called it a "hollow move", while Nobel laureate Paul Krugman find no gains from it.
The political opponent of Prime Minister Narender Modi had tried to gain politically by terming a demonetisation a costly and a futile exercise, and staged many protest rally across the nation.
The sudden nature of the announcement – and the prolonged cash shortages in the months that followed – created significant disruption throughout the economy. But with the time, the ghost of demonetisation is only alive in the political sermon and may be there for some more time.