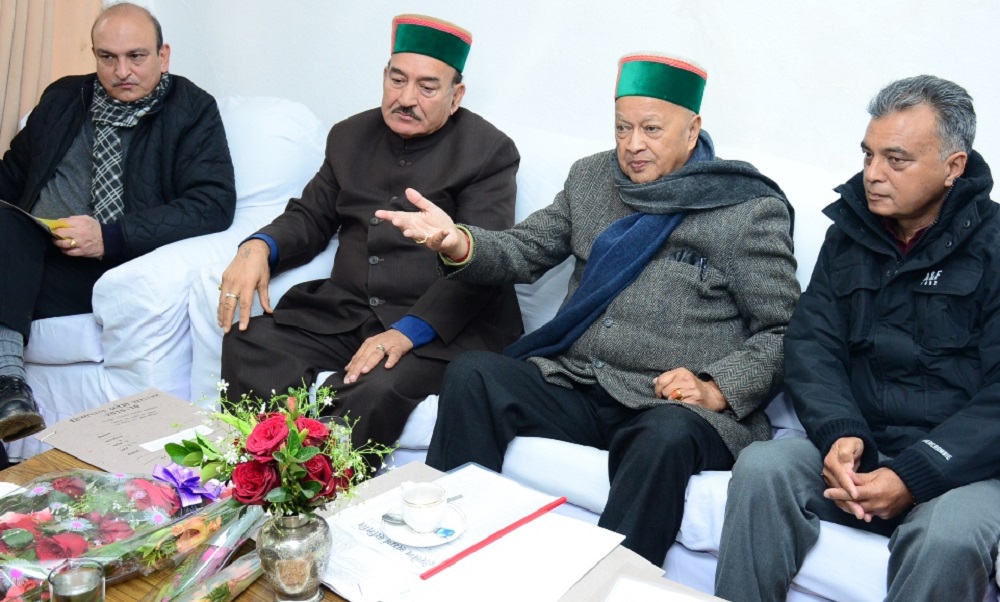 Mandi: Paying heed to the demands of affected of Nagchala-Kullu-Manali four lane road construction project, Chief Minister Virbhadra Singh today directed the officers of the Revenue Department to provide adequate compensation to the families which were going to be displaced due to the work.
The Chief Minister, while presiding over a meeting today at Mandi with the senior officers of the Revenue Department and the members of the Sangharsh Samiti, said that a family was permanently displaced from his land due to land acquisition and therefore it was must that such families get maximum benefits.
He directed the officers to provide compensation to the affected families in time bound manner.
Virbhadra Singh said that construction of Nagchala-Kullu-Manali four lane road would ensure development of the entire area and this issue should be resolved at the earliest with the cooperation of the local people.
Revenue Minister Kaul Singh Thakur demanded that adequate compensation should be provided to the people concerned as fertile land was being acquired at several places. He assured that all the anomalies regarding the compensation would be removed soon.
Rural Development and Panchayati Raj Minister Anil Sharma, Chief Parliamentary Secretary Mansa Ram, MLA Sanjay Rattan, Chairman, General Industries Corporation Surender Pal, Additional Chief Secretaries Tarun Shridhar and Narender Chauhan were also present in the meeting.